South Korean fintech buys controlling stake in ride-hailing app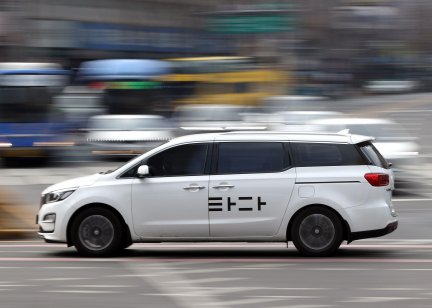 South Korean fintech firm Viva Republica, which offers financial services under its flagship Toss brand, has agreed to acquire a 60% stake in mobility technology firm VCNC, know for its premium ride-hailing app Tada.
Viva Republica said the acquisition will expand its financial services business and overhaul Tada's offerings, South Korean media reported citing a statement from the fintech firm.
Capital.com wrote to Viva Republica for a copy of the statement but the firm had not responded at the time of publishing.
More Korea expansion
In June, Viva Republica had raised $410m at a valuation of $7.4bn and had said that it will use the funds for expanding further into South Korea. The financial details of its acquisition of VCNC's stake were not disclosed.
Citing Viva Republica's statement, Yonhap reported that the acquisition will offer expanded benefits to Toss' 20 million users and Tada's nine million users.
"Given that Korea's taxi-hailing market is generating about KRW12trn ($10.04bn) of revenue annually, and half of the orders for taxi rides stem from ride-hailing apps, we see a potential for a synergy with our various financial services including mobile payment," Viva Republica's founder and CEO Lee Seung gun said in the statement.
The transaction is expected to be completed this month. Following the acquisition, Lee Jung haeng, former chief technology officer of VCNC and current CEO, will remain in his position.
Read more: South Korean financial app gains .4bn valuation