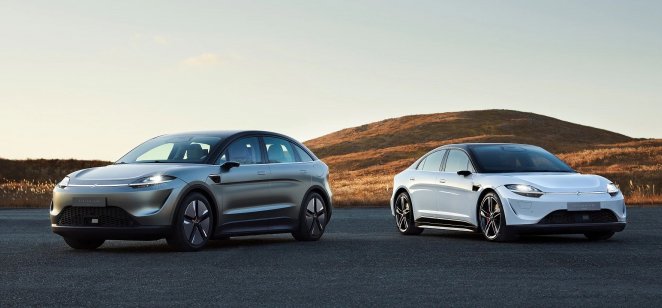 Stock prices of Japanese consumer electronics major Sony ended the day 3.67% higher, a sign that investors were impressed by its dazzling display at Las Vegas' Consumer Electronics Show 2022 (CES 2022).
Sony was one of the best performing stocks in Japan on Wednesday, an otherwise slow day for equities in the country. Sony stock hit its last record high in March 2000.
The rise in its stock price came after Sony showcased a slew products ranging from a much-awaited new virtual reality (VR) headset to a new prototype for an electric sport utility vehicle (SUV). The company also announced the formation of a new subsidiary, Sony Mobility, to accelerate its plans in the electric vehicle space.
PlayStation VR2 showcased
One of the highlights of Sony's CES 2022 showcase was the PlayStation VR2, a virtual reality headset meant for its next generation gaming console PlayStation 5.

Jim Ryan, president and CEO, Sony Interactive Entertainment, announced PlayStation VR2 and the new PlayStation VR2 Sense controllers, without elaborating on a possible release date. The next generation VR headset will also come with a marquee VR game called Horizon Call of the Mountain.
Sony closed out its showcase with the unveiling of the Vision-S 02 prototype, an SUV version of the Vision-S electric vehicle concept that is being tested on public roads.
Electric vehicle ambitions
The company also announced the formation of Sony Mobility, through which it plans to enter the electric vehicle market.
"The new company will aim to make the best use of AI and robotics technologies, help realize a world where everyone can live in harmony with robots on a daily basis, fill people with emotion, and contribute to society. With VISION-S, which contributes to the evolution of mobility, together with the autonomous entertainment robot aibo, and the drone Airpeak, Sony will seek to continue to create new value in a variety of fields," the company said in a statement.