Sonic Automotive acquires RFJ Auto Partners in $700m deal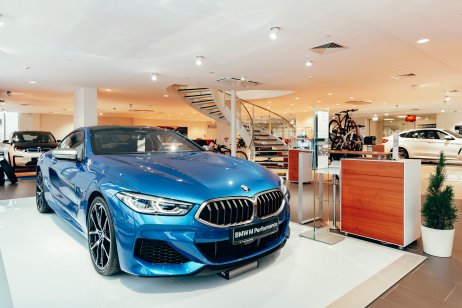 Sonic Automotive announced Wednesday that it has reached an agreement to acquire RFJ Auto Partners for $700m (£513.57m).
According to a press release, the transaction represents one of the largest transactions in automotive retail history. The deal is expected to close in December 2021.
Shares of Sonic were up 2.4% during Wednesday's trading session.
Deal details
The press release says the deal is expected to make Sonic one of the top five auto dealers in the US when measured by total revenues.
RFJ will add its 16 auto brands and more than $2.8bn (£2.08bn) in annual revenues to Sonic's portfolio. At the same time, Sonic will operate in six other states.
The transaction is estimated to add a total of $3.2bn in annual revenues to Sonic's bottom line, a 30% increase above the company's projected franchise revenues.
"We anticipate seamless integration and expect to capture meaningful synergies from 'day one,' creating significant long-term value for our shareholders," David Smith, Sonic's chief executive, said in a statement.
Critical time
The acquisition comes at a critical time for the automotive industry as new car prices are increasing and supply is limited.
According to a recent study by Kelley Blue Book (KBB), new car prices hit a five-month high in August. Some of the brands with the biggest price increases include BMW, Daimler, and Mazda.
At the same time, new consumer research from KBB found that car shoppers are leaving the market due to inventory shortages.
"With a large portion of the in-market population now saying they plan to delay their purchase given the current market conditions, it will be interesting to see how that could impact the ongoing delicate balance of supply, demand and pricing across the industry," Vanessa Ton, KBB's senior industry intelligence manager, said in a statement.
About Sonic Auto
Charlotte, North Carolina-based Sonic owns more than 87 franchise dealerships nationwide. Founded in 1997, the company represents more than 20 brands and EchoPark Automotive, a dealership for gently-used cars, according to Sonic's website.
"Our franchised dealerships are thriving in an environment where new car sales are strong, especially for luxury vehicles," the website says.
About RFJ Auto
RFJ Auto was founded in Plano, Texas in 2014. The company has since grown to more than 1,700 employees in seven states in the US Pacific Northwest, Midwest and Southwest.
Some of the brands represented by ARF include Lexus, Alfa Romeo and Maserati.
Read more: New vehicle prices reach record for fifth consecutive month