Solar-powered EV maker Sono Motors to go public in US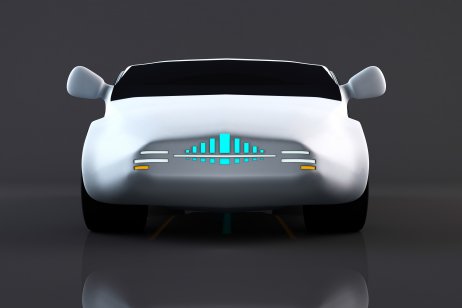 German EV maker Sono Motors hopes US investors will help it develop solar-powered vehicles.
Munich-based Sono has filed to go public in the US as it prepares to market its Sion van. The company has filed a registration statement with the US Securities and Exchange Commission and plans to trade on the Nasdaq Global Market.
Sono has yet to determine a share-price range or the number of shares to be offered, the company said in a release. If all goes according to plan, Sono will trade under the symbol SEV.
About 14,000 pre-orders
EV buyers have displayed strong interest for the Sion van, which is still in the prototype stage and is expected to roll out in 2023. Sono has received about 14,000 pre-orders worth €300m ($348m).
The five-seater van, to be powered by solar panels and a 54-kilowatt battery, has an expected range of 305 km, or 190 miles, on a single charge from an electrical grid. Based on Germany's weather conditions, Sion's solar panels can add up to 254 km, or 152 miles of driving distance
The battery takes up to 35 minutes to charge to 85% at a fast-charging station. Sion can also be charged at any private or public alternate-current charging station or via a power socket at home. A onboard charger will enable the van to charge other Sions, different EVs, and electrical devices.
Potential to disrupt market
Through its 120-kilowatt engine, Sion will reach speeds of up to 140 kilometres per hour, or 87 miles per hour.
"We expect that the Sion will be convenient to operate and comparatively affordable, providing it with the potential to disrupt the market," said Sono in its registration statement.
Sono is preselling Sion for €21,400 ($24,812) and plans to raise the price to €23,900 ($27,710) once it has received 15,000 pre-orders.
Sono is giving customers the option of using a portion of their down payments to lease Renault EVs until the Sion reaches the market in 2023. To provide more affordability, Sono only plans to offer one vehicle type in one colour, and contract with a third-party to build the cars.
Company to license technology
Sono is headed by Co-CEOs and co-founders Laurin Hahn and Jona Christians, who have been friends since childhood. They hatched Sono from a Munich garage in 2012 with another friend, Navina Pernsteiner. Persteiner is no longer part of the management team but remains an investor.
Besides marketing EVs, Sono plans to license and sell its solar technology to other manufacturers.
"We believe that this diversified business model is enabling us to build an (environment and social governance-driven), long-term oriented, fast-growing company with additionally attractive financial returns," wrote Hahn and Christians in a letter contained in the registration statement.
Operating through borrowing
Sono said that, as of 30 June 2021, it had incurred an accumulated deficit of €108.8m ($125.2m) since its inception in 2016.
The company expects to continue incurring debt until it delivers Sion vehicles, scales up operations, and monetises its solar technology.
"We believe that (solar-powered) EVs will be the next big wave in e-mobility," wrote Hahn and Christians in their letter. "Combustion engines are the past, electric vehicles are a thing of the present, and solar electric vehicles are the future."
Berenberg is serving as the global coordinator for the proposed offering.
Read More: Raytheon, Lockheed Martin shares tumble on earnings release
The difference between stocks and CFDs
The main difference between CFD trading and stock trading is that you don't own the underlying stock when you trade on an individual stock CFD.
With CFDs, you never actually buy or sell the underlying asset that you've chosen to trade. You can still benefit if the market moves in your favour, or make a loss if it moves against you.
However, with traditional stock trading you enter a contract to exchange the legal ownership of the individual shares for money, and you own this equity.
CFDs are leveraged products, which means that you only need to deposit a percentage of the full value of the CFD trade in order to open a position. But with traditional stock trading, you buy the shares for the full amount. In the UK, there is no stamp duty on CFD trading, but there is when you buy stocks.
CFDs attract overnight costs to hold the trades, (unless you use 1-1 leverage) which makes them more suited to short-term trading opportunities. Stocks are more normally bought and held for longer. You might also pay a stockbroker commission or fees when buying and selling stocks.