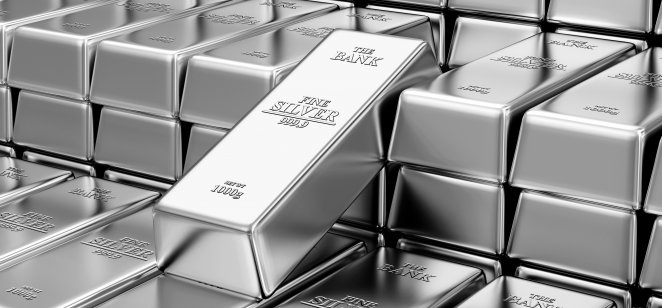 Silver prices have weakened in recent weeks, sliding from $26 to $23.5 per troy ounce, owing to a deterioration in risk sentiment as a result of Chinese demand concerns and increased geopolitical risks.
However, despite these short-term concerns, the future for silver may be bright if nations accelerate their investments in the energy transition, increasing demand for renewable energy sources to address climate change and alleviate geopolitical pressures from oil & gas producers.
The widespread usage of silver in photovoltaics for the solar business may be something to watch in the coming year. According to the Bank of America, in a recent report, "silver demand had been challenged for a while, as the photography industry digitalised. Yet headwinds have been gradually tailing off, and silver usage in solar panels is set to increase further."
The report further highlights that there are various technologies when it comes to solar panels and that "crystalline silicon (c-Si) panels remain the mainstay with a market share of 95%."
Could solar energy bring upturn to silver prices?
According to Piero Cingari, commodities analyst at Capital.com, "Although the US dollar (DXY) and US Treasury yields continue to be among the primary drivers of silver prices, the metal has also begun to incorporate the solar industry's potential in recent years."
He further highlights, "As the chart below shows, silver prices have become more closely linked to the NASDAQ OMX Solar Index (GRNSOLAR), which is a sub-index of the Green Economy Index that tracks companies involved in the solar energy generation. As a result, silver's long-term trend may be favourable if it becomes one of the primary commodities on which the increased demand for the energy transition is reflected in the coming years."
US Dollar Index
Silver is considered a crucial metal for the solar panel and renewable energy sector, due to its very high thermal and electrical conductivity, which is crucial for photovoltaics. The Silver Institute expects silver demand from the solar industry to touch an all-time high of 1.1 billion ounces this year, up 5% from the previous year.
This is largely due to solar businesses taking off as governments put heavy emphasis on the use of renewables in order to meet their climate goals. This has led to the announcement of the One Sun, One World, On-Grid initiative by the UK, US, India, Australia and France for a global power grid which will be cross-border and interconnected.
This is likely to potentially drive demand for silver in renewable energy in the near future, with European precious metals firm Heraeus expecting this trend to last close to a decade. Although silver is one of the most expensive solar panel metals – which could cause manufacturers to look for substitutes in the short-term – the downsides of excluding it from panels far outweigh the costs.
US President Joe Biden has already revealed that he would like to install approximately 500 million solar panels in the next half decade, which will greatly support silver prices further. Goldman Sachs (GS) estimated that solar panel installation will increase about 50% between 2019 and 2023, with the majority of solar industry demand coming from China.
What is your sentiment on DXY?
Vote to see Traders sentiment!
A number of companies are capitalizing on this solar business and silver trend at the moment, namely Aftermath Silver, Enphase Energy (ENPH), SunPower Corporation (SPWR), SolarEdge Technologies (NASDAQ: SEDG), amongst others.
Enphase Energy (ENPH)
SunPower Corporation
Silver lag likely to continue?
With silver performing disappointingly for the past several trading sessions, investors are hoping for an upswing soon and concerned about how long prices may continue to be subdued.
According to David Jones, chief market strategist for Capital.com, a strong resistance level for silver could also potentially be $28 per troy ounce, the crossing of which would result in the metal being given a more bullish upgrade. However, currently, silver is quite distant from this level, at about $23 per troy ounce.
Although at the beginning of the Russian conflict, silver had seen some rallies sentiment has shifted more to the downside lately. The Silver Institute further highlights its opinion that "once this support wanes, silver's traditional macro drivers will once again take center stage."