Siemens' shares drop in Mumbai despite strong earnings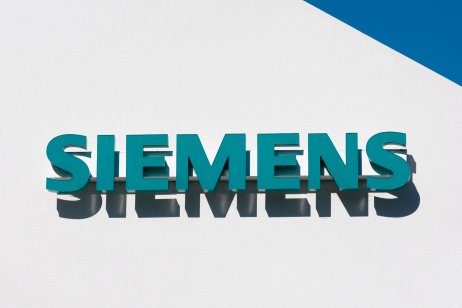 Shares of Siemens dropped in India's financial capital Mumbai on Thursday, even as the company declared a dividend and reported robust results for the financial year through September 2021.
The stock finished 5.34% lower at INR2,154.85 on the National Stock Exchange (NSE), valuing the Indian arm of the German engineering conglomerate at around INR767.3bn ($10.3bn).
This was despite the company declaring a dividend of INR8 per equity share of INR2 for its financial year, which saw it log a 37.1% jump in consolidated revenue from operations and a 36.5% surge in consolidated profit after tax from continuing operations, from a year ago.
Revenue for the year ended 30 September 2021 was INR136.39bn while profit after tax was INR10.50bn.
Business at pre-Covid levels
In a stock market statement, Siemens said its order backlog stood at a record high of INR135.2bn as of 30 September, following a 32.4% year-over-year increase in new orders.
Siemens employs over 8,000 people in the sub-continent, across nine group firms that operate 13 manufacturing sites, according to its website. Together, they make steam turbines, compressors, high-voltage switchgears, remote monitoring systems, motors and generators, smart grid systems, advanced medical imaging equipment, among other products.
"Our businesses have performed exceedingly well under very challenging conditions," said Siemens' chief executive Sunil Mathur.
"We are now at pre Covid-19 volume levels with a record order backlog. As government investment in infrastructure continues and capacity utilisation levels increase, we believe tendering for private sector capex will pick up in the months ahead. This will provide further impetus to our continued strategy of profitable growth," he added.
In March, the company bought New Delhi-headquartered power equipment firm C&S Electric. Siemens acquired roughly 99.22% of the target from its promoters for INR21bn. The transaction would help the firm create an export hub, according to a 1 March media statement.
Read more: India's Bharti Airtel gets rating upgrade from Moody's