Shipping firm Frontline (FRO) suffers third quarter loss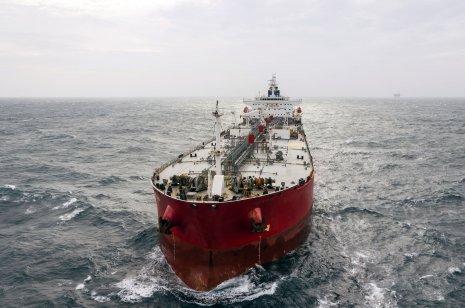 The oil tanker shipping company Frontline has revealed a net loss of $33.2m (€29.4m) for the third quarter and described it as a "challenging period" for the industry.
The Bermuda-based crude oil transporter, which has a fleet of 74 vessels, said a muted oil supply growth made it a demanding quarter.
In its statement, the firm also reported total operating revenues of $171.8m for the three months ending 30 September 2021 – down from $247.4m in the corresponding period last year.
Muted supply growth
Chief executive Lars H Barstad said the third quarter continued to be a challenging period for tanker owners. "Global demand rose, but oil supply growth remained muted, resulting in one of the most demanding quarters on record for tankers," he said.
He also pointed out that global inventories were drawn throughout the period, albeit at a reduced pace compared to the immediately preceding quarter. Barstad added that Frontline had been reaping the benefits of running a tight ship, with what he believes to be industry-low operational, financial, and administrative costs.
"In the current market, where oil prices and fuel costs have risen considerably, we believe having a modern, fuel-efficient fleet has proven advantageous," he said. Emphasising that freight rates being below operational cost wasn't sustainable, he also noted that ship recycling started to accelerate during the quarter.
What is your sentiment on FRO?
Vote to see Traders sentiment!
Fundamentals remain the same
"The fundamentals of this market remain the same," he said. "The global tanker fleet is ageing rapidly and order books are dwindling as global oil demand is about to grow beyond hundred million barrels per day."
According to Barstad, these factors combine to create a "potentially potent cocktail" for the recovery of the tanker market.
The company also outlined new financing arrangements as it looks to the future.
Financing VLCC acquisitions
Inger M Klemp, Frontline's chief financial officer, said Frontline had entered into term loan facilities and obtained financing commitments at "highly attractive terms".
These agreements are for a total of up to $507m to partially finance the acquisition of the two 2019-built very large crude carrier (VLCC) vessels and the six VLCC newbuilding contracts.
"When factoring in the $33.4m available under the term loan facility entered into in November 2020 to partially finance the delivery of the last LR2 (Long Range 2) tanker, we have established bank debt of up to $540.4m," he said.
Read more: Global shipping boom: Stocks to watch