Shell (RDSA) signs deal to buy power from Dogger Bank Wind Farm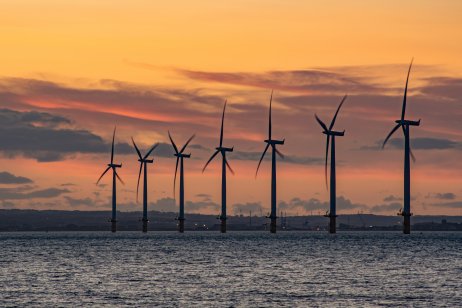 Shell Energy Europe Limited (SEEL) has signed a 15-year power purchase agreement for 240 megawatts (MW) to be produced from phase C of Dogger Bank Wind Farm, the world's largest offshore wind farm.
The new agreement brings Shell's total offtake to 720MW, Shell said in a statement on Wednesday. It follows an announcement in 2020 that SEEL would offtake 480MW generated from phases A and B. The agreements combined represent 20% of Dogger Bank's anticipated generation capacity of 3,600MW.
"Offshore wind is playing an increasingly important role in supplying the UK with low-carbon electricity," said David Wells, vice president at SEEL.
Largest offshore wind farm
Dogger Bank is an isolated sandbank within the central to southern North Sea spanning UK, German, Danish and Dutch waters, according to the project's website.
The wind farms will be constructed over 130km out to sea off the north-east cost of England where wind speeds are higher and more consistent than nearer to the shore, Dogger Bank said in a separate statement on Wednesday.
Once the three phases are complete, which is expected by March 2026, Dogger Bank will be the largest offshore wind farm in the world.
Project profile
Dogger Bank A and B is a joint venture between SSE Renewables with a 40% stake, Equinor holds 40%; and Eni 20%. In November, it was announced that Eni will take a 20% stake in the final phase, with SSE Renewables and Equinor each retaining 40%.
The deal is expected to complete in the first quarter of 2022, subject to Dogger Bank C financial close and regulatory approvals.
UK's SSE Renewables is leading the development and construction of the project. Equinor will operate the wind farm upon completion and during its operational lifetime of at least 35 years.
Read more: Shell (RDSA) builds plant to upgrade oil made of plastic waste