Shell exclusive: RDS to maintain commitments to UK investment despite windfall tax
Subscribe to Weekly Highlights
The major market events for the week ahead right in your inbox.
Subscribe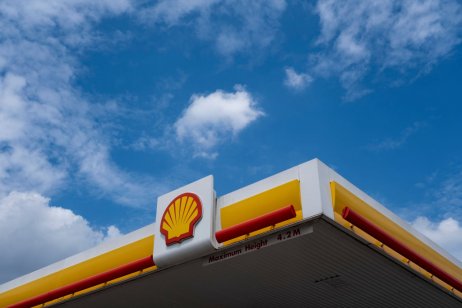 Content
Shell (RDSa) is not going to suddenly stop investing in the UK in the wake of the higher windfall tax announcement but will review each of its investment projects accordingly, a spokesperson told Capital.com in an exclusive interview on Thursday.
Shell (RDSa) price chart
"Shell will invest £20bn-£25bn over the next ten years and there's no question that we are suddenly not going to invest any of that anymore but we will make investment decisions on a case by case, project by project basis," the company representative said.
It comes after David Bunch, chairman of Shell's UK operations, said at the CBI conference in Birmingham on Monday that the company will have to "evaluate" its investment plans in Britain following the tax increase.
"When you tax more you're going to have less disposable income in your pocket, less to invest," Bunch said.
He also highlighted how there was no mechanism to adjust the levy if there are changes in oil and gas prices.
What is your sentiment on Natural Gas?
Vote to see Traders sentiment!
Brent crude oil price chart
US natural gas price chart
British finance minister Jeremy Hunt announced the changes to the levy on 17 November.
As well as increasing the windfall tax on the profits of oil and gas companies from 25% to 35%, Hunt also said electricity generators will have to pay a new temporary levy of 45%.
Will windfall tax increase oil and gas prices?
The move will help the government plug a £35bn budget hole as it battles the cost of living crisis.
"The bad news is that this action does not address the short-term issue of oil and gas undersupply because it prohibits oil and gas businesses from investing more in order to increase production efficiency and abundance. Because of this, it might make oil and gas prices go up instead of down," Piero Cingari, market specialist at Capital.com said following the announcement.
US crude oil price (WTI) chart
Will the windfall tax hurt green energy investments?
Susannah Streeter, an investment and market analyst at Hargreaves Lansdown, recently highlighted to Capital.com that further windfall taxes do not necessarily mean that they will disrupt investments into the energy transition.
"Although how any new levy is structured will be important," she said.
"The energy giants recognise that the acceleration to renewables has to be a key part of their strategy and will be vital to prevent them ending up in an ethical waste bin. If they show signs of slowing investments while still returning bumper returns to shareholders it could see them tipped out of portfolios, given the much sharper eye investors have trained on environmental social and governance (ESG) issues," she added.
Streeter also noted that the appointment of Wael Sawan, currently the head of the group's integrated gas and renewables division, as the next CEO of Shell is a clear marker that it wants to ramp up its ESG strategy in terms of its environmental credentials.
Robust third-quarter profits from oil and gas majors
The government's decision comes off the back of strong third-quarter results from energy majors, including Shell and BP.
BP (BP.) price chart
Shell posted adjusted earnings of $9.5bn for the three months through to the end of September – more than double its reported earnings of $4.1bn for the same period in 2021.
It didn't pay the UK windfall tax in the latest quarter, however, because it made large investments in the country that could be offset against the levy, although It will start paying the tax in 2023.
BP, meanwhile, made $8.2bn between July and September, also more than double its profit for the same period last year. The group said it expected to pay $800m in UK windfall taxes in 2022.
Related reading