Shell ditches 'Royal' name and simplifies share structure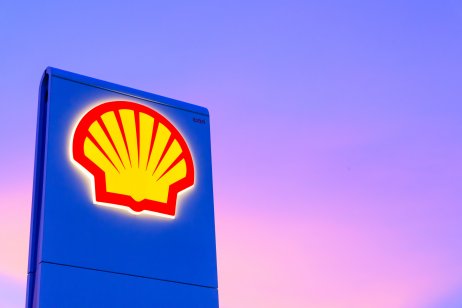 Royal Dutch Shell is dropping 'Royal' from its name as Europe's largest energy company moves to simplify its share structure to boost its competitiveness, the company's board announced.
The change means the oil and natural gas producer will no longer be known as 'Royal Dutch Shell plc' but simply as 'Shell plc'.
The name change is part of a restructuring that will also result in the creation of a single line of shares, which Shell says will be "simpler for investors to understand and value".
The group will also move its headquarters and tax residence to the UK from the Netherlands.
Shell claims the changes, among others, will help in its efforts to become a net-zero emissions business.
"At a time of unprecedented change for the industry, it's even more important that we have an increased ability to accelerate the transition to a lower-carbon global energy system. A simpler structure will enable Shell to speed up the delivery of its Powering Progress strategy, while creating value for our shareholders, customers, and wider society," said Shell's Chair, Sir Andrew Mackenzie.
Single share structure
Royal Dutch Shell currently has class A and class B shares listed on the London Stock Exchange (LSE) and the New York Stock Exchange (NYSE)
The group said the single share structure will allow it to compete by:
Allowing for an acceleration in distributions by way of share buybacks. The oil giant announced in September that it will return an additional $7bn (£5.2bn) to shareholders following completion of a $9.5bn sale of its Permian assets in the US to ConocoPhillips.

Strengthening its ability to rise to the challenges posed by energy transition, by managing its portfolio with greater agility.

Reducing risk to its shareholders. Shell pointed out that the current complex share structure is subject to constraints and wasn't sustainable long term.
Shell assured that the shareholders will continue to hold the same legal, ownership, voting and capital distribution rights in Shell following the simplification.
Positive position?
Laura Hoy, equity analyst at Hargreaves Lansdown, welcomed the move. "Ultimately, the new structure would be a net positive for shareholders as it will streamline the company and make it easier to manoeuvre moving forward."
"Aside from the fact that the shares they hold will no longer come with a 'Royal' designation, this new alignment won't change much for investors. The long-term growth story for Shell still rests heavily on the oil price," Hoy said in an email to Capital.com.
Leader in energy transition?
Hoy added: "For now, buoyant oil prices are keeping the group's cash coffers topped up, which has had a positive impact on debt and given the group the means to boost shareholder returns.
"However, with the inevitable shift to more sustainable energy picking up steam we suspect the need to invest in greener operations will keep a lid on what the group can pass on to shareholders."
Sir Andrew Mackenzie said: "The simplification will normalise our share structure under the tax and legal jurisdictions of a single country and make us more competitive. As a result, Shell will be better positioned to seize opportunities and play a leading role in the energy transition. Shell's Board unanimously recommends shareholders vote in favour of the proposed resolution."
Shell's Class A and B shares are higher on the announcement. Class A is up 1.97% and Class B is up 1.55%.
Shell made assurances that it would keep up with its Dutch ties by saying it was proud of its Anglo-Dutch heritage and that it would continue to be a major employer in the Netherlands.
Read more: Hydro and Shell hope hydrogen JV will lift CO2 footprints