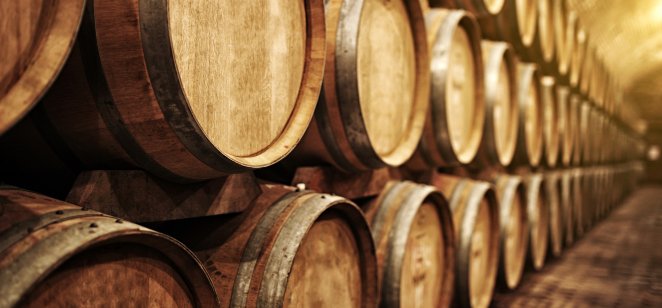 Content
Kevin O'Leary comes across as the most savage shark in the room on Shark Tank, an ABC television show in its 13th season that features entrepreneurs pitching their business ideas to a savvy and skeptical panel of potential investors. When he's not calling founders cockroaches or bellowing, "You're dead to me!" O'Leary can be heard musing gleefully that "All roads lead to Mr. Wonderful."
Now O'Leary is launching a new lifestyle platform named after his celebrity handle, and he's hoping consumers enchanted by his lavish taste will take all roads back to his site when purchasing affordable products that he deems to be luxurious. O'Leary plans to personally curate the items sold on Shop Mr. Wonderful, and to interact with his website visitors using a feature called "Ask Kevin."
Wine is first category
The first category unveiled on the Shop Mr. Wonderful site was wine, with bottles priced from $16 (£12) to $125. O'Leary will carry 55 wines from Vintage Wine Estates, a family of wineries that includes brands such as Girard, BR Cohn, Kunde and Laetitia. Vintage has wineries in Napa, Sonoma, California's Central Coast, Oregon and Washington State, and sells the equivalent of two million nine-litre cases annually.
The site will also carry O'Leary Fine Wines, the self-titled brand he launched in 2012.
Wine snobs
"Everybody knows I hate $h&t wine and anything with my name on it has to be spectacular because my family are bigger wine snobs that I am. I blend my offerings for them."
O'Leary made the comment when writing last year on LinkedIn about the wine-making relationship he forged with Vintage Wine Estates founding partner and CEO Pat Roney.
"To pull it off I needed a partner that would let me apply my wine-making skills but at the same time could ship millions of individual cases direct to consumers," O'Leary said. "Pat Roney said he could do it, we shook hands years ago and the rest is history!"
Painter with a palette
An ardent oenophile, O'Leary makes no secret of his passion for fine wines. In a YouTube video promoting his products, he explained his creative process.
"I travel the world to try the very best wines. I take these ideas in my head like a painter with a palette. I come back to California where we grow some the best grapes on Earth, and I go to work blending them, bring them to the market, they compete, and they win awards."
In one section of his lifestyle website called "Live Wonderfully," O'Leary waxes poetic about his fondness for an opulent lifestyle, describing the thrill he gets from owning extravagant watches, expensive pens and $100,000 electric guitars.
Empire inspired by mom
Born in Montreal, Quebec, O'Leary has appeared on other reality shows in addition to Shark Tank including Dragons' Den and Redemption Inc. In 2017, he campaigned unsuccessfully to be the leader of the Conservative Party of Canada.
O'Leary attributes much of his entrepreneurial success to his mother, a shrewd investor who faithfully invested one-third of her wages in stocks and bonds.
"She taught him key business and financial insights from an early age," said his website bio. "These became Kevin's core philosophies, and the pillars upon which he would one day build his empire."
The difference between stocks and CFDs:
The main difference between CFD trading and stock trading is that you don't own the underlying stock when you trade on an individual stock CFD.
With CFDs, you never actually buy or sell the underlying asset that you've chosen to trade. You can still benefit if the market moves in your favour, or make a loss if it moves against you. However, with traditional stock trading you enter a contract to exchange the legal ownership of the individual shares for money, and you own this equity.
CFDs are leveraged products, which means that you only need to deposit a percentage of the full value of the CFD trade in order to open a position. But with traditional stock trading, you buy the shares for the full amount. In the UK, there is no stamp duty on CFD trading, but there is when you buy stocks.
CFDs attract overnight costs to hold the trades, (unless you use 1-1 leverage) which makes them more suited to short-term trading opportunities. Stocks are more normally bought and held for longer. You might also pay a stockbroker commission or fees when buying and selling stocks.