Shares of Rite Aid tumble on quarterly earnings report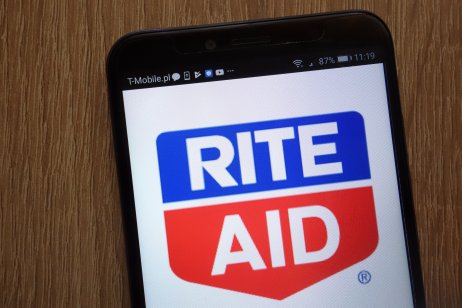 Shares of Rite Aid tumbled Thursday after the US drug store chain missed analyst earnings expectations and downgraded its full-year outlook.
By mid-day, shares were down 7.15% to $14.18 (£10.32) per share.
Earnings details
The Camp Hill, Pennsylvania-based company reported revenues from continuing operations of $6.1bn for the second fiscal quarter ended 28 August, up 2.2% when compared to Q2 2021.
However, drugstore chain posted a net loss of $100.3m or $1.86 per share. At this time last year, the company posted a net loss of just over $13m or $0.25 per share.
According to the company's earnings statement, the increased losses were due to "higher" litigation settlements, a loss on assets, and some debt modifications.
"These items were partially offset by lower restructuring-related costs," the statement said.
Heyward Donigan, the company's president and chief executive officer, focused on the company's continued revenue growth as a sign of the company's success.
"We are pleased with our second quarter results, which show continued improvement in our underlying business as we delivered another quarter of revenue growth and adjusted EBITDA that exceeded expectations," he said.
Adjusted EBITDA fell to $106.2m, down from $151.6m prior period.
Restructuring
Investors have been keenly watching Rite Aid's retail and pharmacy segments as the company continues to work through its restructuring.
In March 2019, the company's previous chief executive, John Standley, stepped down amid an organisational restructuring to lower costs. The company also cut more than 400 jobs at the time.
In Q2 2022, Rite Aid showed signs that the restructuring was paying dividends for its retail sales. Revenue generated by its retail pharmacy segment increased 6.5% year-over-year, driven by an increase in same store sales and the inclusion of Bartell's results this quarter. Rite Aid agreed to acquire Seattle, Washington-based Bartell Drugs for $95m in October 2020.
Same store sales grew 2.6%, comprising a 5% increase in pharmacy sales and a 2.8% decrease in front-end sales.
However, the company's pharmacy services revenue decreased by 6.9% year over year to $1.9bn. Rite Aid said this decrease was primarily driven by lower subscription service membership.
Outlook
The company's Q2 performance caused it to lower its guidance for the remainder of the fiscal year.
Rite Aid expects to bring in between $25.1bn and $25.5bn in revenue for the year, unchanged from guidance provided in June.
The amount translates to an adjusted net loss per share of between $0.90-$0.53, compared negative $0.79-$0.24 per share forecast in June.
The company anticipates its overall net loss to stand between $221m and $197m for the fiscal year as well, widener than $175m and $138m previously announced.
About Rite Aid
Rite Aid is one of the largest retail pharmacy chains in the US with more than 2,500 stores spread across 17 states. The company offers an array of health and wellness products to its customers 365 days per year. It also features subscription services that help its regular customers save money during their visits.
Read more: Rite Aid shares jump 26% on Albertsons tie-up