India's Macrotech Developers (LODHA) raises $538m, stock down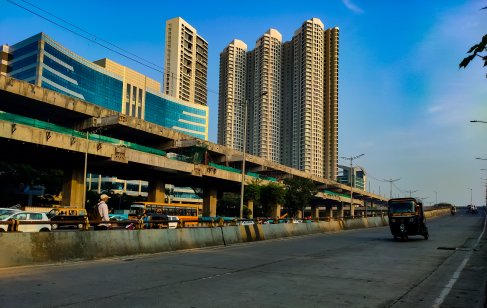 Stock in India's Macrotech Developers slipped Thursday even as it executed the largest-ever sale of shares, by a real estate firm, to institutional investors.
Macrotech Developers' (LODHA) stock, which traded on a weak note through the morning, ended 3.65% lower at INR1376.65 on the National Stock Exchange (NSE).
This was after the builder of homes told shareholders that it had raised INR40bn ($538.4m) from a so-called qualified institutional placement (QIP) of shares.
The company will utilise the funds to expand its footprint in the Mumbai Metropolitan Region (MMR) and in the Pune city, both in western India, per an 18 November stock market statement. Lodha is also exploring plans to enter the Bengaluru market, in southern India.
Largest-ever realty QIP in India
The placement was oversubscribed by more than three times within five hours of the issue opening.
Existing shareholders like "Capital Group, CDPQ-arm Ivanhoe Cambridge, Wellington, Nomura, Manulife, Nippon and Max Life reaffirmed their faith in the company by enhancing their investment through this QIP", while "investors like GIC, Oppenheimer, Universities Superannuation Scheme (USS), Amundi, (and) Tata Mutual Fund (endorsed) the growth potential of the housing industry and Lodha's leadership position therein", the statement said.
"We are delighted to conclude our institutional placement, coming after just six months of the IPO," said Macrotech Developers' managing director Abhishek Lodha.
"…With this fund raise, we are well on course of achieving dual target of deleveraging and capital light expansion through JDA model. Our debt to equity now stands at 0.75x…We are seeing a very robust pipeline of JDA deals and plan to invest nearly INR30bn over the course of the next six quarters through these JDAs and add about INR400bn worth of GDV to our portfolio," he added.
The property developer has a market capitalisation of around INR640bn on the NSE.
Read more: India's Escorts (ESCORTS) to sell further stake to Japan's Kubota