Shares in easyJet (EZJ) and SAS wobble on Omicron fears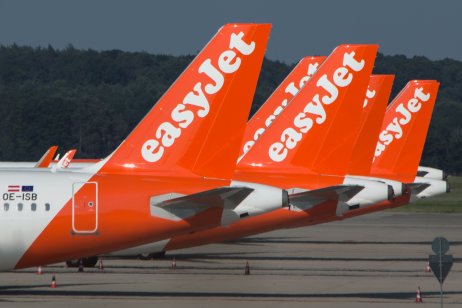 Shares in British budget airline easyJet and SAS of Scandinavia fell early on Tuesday morning after both companies warned of uncertainties related to the Covid-19 pandemic.
While the two airlines are broadly optimistic after an increase in bookings, both voiced concerns about the potential impact of the Omicron variant.
This was enough to help send the stock prices of easyJet and SAS down by around 3% in early trading to 488p and SEK1.26, respectively.
Increased losses
EasyJet revealed a headline pre-tax loss of £1.1bn ($1.5bn) for the year ending 30 September 2021 – higher than the last year's £835m loss.
The Luton-based airline said it was too soon to say what impact Omicron would have on European travel but insisted it had prepared itself for such periods of uncertainty.
CEO Johan Lundgren said the company had enjoyed an encouraging start to the year, with capacity in the fourth quarter of 2022 expected to be close to full-year 2019 levels.
"We remain mindful that many uncertainties remain as we navigate the winter, but we see a unique opportunity for easyJet to win customers and take market share from rivals in this period," he said.
What is your sentiment on SAS?
Vote to see Traders sentiment!
SAS optimistic
SAS reported narrowing losses for the fourth quarter of SEK945m ($104.3m) – down from SEK3.25bn in the same period last year – with revenue rising to SEK5.7bn from SEK3.03bn.
In a statement, Anko van der Werff, president and CEO of SAS, said it was encouraging to note the continued positive trend from the summer, with demand and ticket sales rising.
"However, 2021 was one of the most challenging years in the history of the aviation industry and the future remains hard to predict, primarily due to challenges connected to the ongoing pandemic," he added.
Reality of industry
EasyJet's £1.1bn pre-tax loss makes for uncomfortable reading, but that's the "stark reality" of the airline industry at present, according to Russ Mould, investment director at AJ Bell.
"Capacity remains restrained as travel restrictions have prevented airline operators from truly being able to make the most of the post-lockdown pent-up demand from consumers to get outside and see the world again," he said.
However, Gerald Khoo, an analyst at Liberum, believes easyJet's results were in line for what should hopefully be the worst period of the pandemic.
"It's too soon to tell what impact Omicron will have on travel restrictions, but easyJet has the balance sheet strength to deal with such a challenge," he said. "Summer 2022 bookings are ahead of 2019 levels, but modest in absolute terms."
Read more: Analysis: European airlines are still not ready for take-off