Share of Li-Cycle soar as markets get routed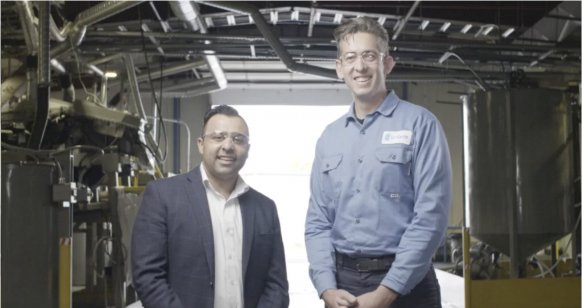 Share of lithium-ion battery maker Li-Cycle were up 7.97% on Monday as the rest of the market suffered one of the worst selloffs in recent months.
At the closing bell, Li-Cycle was trading at $9.48 (£6.94) per share, representing a gain of $0.68 per share.
In comparison, the Dow Jones Industrial Index dropped by more than 614 points. The S&P 500 and the Nasdaq both suffered losses of 1.7% and 2.19%, respectively.
Outperform the competition
Analysts say the move wasn't due to any news from Li-Cycle. Rather, the shares soared because analysts at Wedbush said the shares are set to "outperform" their competition.
One reason the company believes it will outperform is the projected explosive in the global battery market. According to research by Grand View Research, the industry is expected to grow at a compound annual rate of 14% through 2027, topping out at a value of $10.49bn.
At the same time, analyst Daniel Ives placed his 12-month minimum price target at $14 per share, representing a 33% upside.
"Co-founders Ajay Kochhar and Tim Johnston have executed their strong business model to create partnerships and capitalise on the future of clean energy, as they have created a sustainable and cost-efficient method to recycle battery-grade materials," Ives wrote in a note to investors.
Battery recycling
Li-Cycle is also actively working to expand its battery recycling operations in North America.
On 8 September, the company announced it is building its fourth recycling plant, this one in Tuscaloosa, Alabama. The other locations include Kingston, Ontario, Canada; Rochester, New York, and Gilbert, Arizona.
The company said in a press release that its decision to expand is due to its battery manufacturing plants "far exceeding expectations."
"Our new facility in Alabama positions us well to meet the growing demand for lithium-ion battery recycling," said Tim Johnston, executive chairman of Li-Cycle, said in a press release.
"Originally, we had planned on rolling out three commercial Spoke facilities in North America over the next five years, with a total recycling capacity of 20,000 tonnes per year. However, demand for lithium-ion battery recycling has continued to outperform our forecasts, and we are now forecasting total recycling capacity of 30,000 tonnes per year," he added.
Read more: Halfords benefits from demand for e-scooters