Semiconductor maker ASM International increases Q3 targets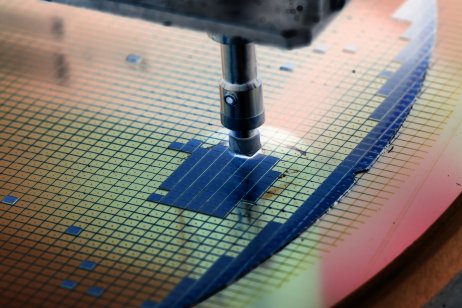 Dutch headquartered multinational ASM International announced that its quarter ended 30 September financials will likely "exceed expectations".
ASM – a leading supplier of semiconductor process equipment for wafer processing – said it expects its third-quarter order intake to be above €600m ($701m), compared to previous guidance of €510-530m ($595-$619m). This increase in sales would be driven by continued strong demand for its chips.
"Q3 net sales are expected to be in line with previous guidance €400-430 million," the statement noted.
Revenue rise
The company said it projects revenue to increase to €2.8–€3.4bn by 2025, with operating margins of 26-31% during the 2021-2025 period.
The statement added that the key drivers for this growth will be in next-generation semiconductor devices, such as complex 3d architectures and new materials.
The shortage of semiconductors has impacted companies globally and especially the automobile sector.
Strong growth
"In view of the strong growth opportunities ahead of us we will further step up our R&D [research and development] investments and strengthen our capabilities," said Benjamin Loh, chief executive of ASM International.
"In addition, with our new expanded manufacturing facility in Singapore completed just less than one year ago, we have now decided to prepare a further substantial capacity increase within this facility to be production-ready by early 2023," he added
ASM also announced its ambition to be a more sustainable company and said it targetted to achieve net-zero emissions by 2035, and by 2024 it will have 100% renewable electricity. "As we continue to drive growth through innovation, ASM is well-positioned to create long-term value for all its stakeholders," said Loh.
The stock price for ASM was down 3.97% at €336.30 in early morning trading today.
Read more: Reckitt cleans up with positive trading update