Sembcorp (U96) to buy 35% of Chinese renewables firm for $230m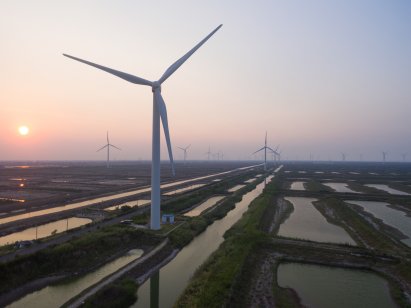 Singapore's Sembcorp Industries plans to buy a 35% stake in Chinese renewables firm SDIC New Energy for CNY1.5bn ($230m), giving it access to 1,900 megawatts (MW) portfolio of wind and solar.
The move followed a CNY3.3bn acquisition of 658MW of wind and solar power assets last month, underscoring Sembcorp's ambition to reach 10,000MW of renewables capacity by 2025.
"We are pleased to partner SDIC Power, to grow the joint venture together. Along with our recently announced 658MW acquisition, our Group renewables portfolio is expected to reach a gross capacity of 6.1GW," Sembcorp's president and chief executive Wong Kim Yin said in a statement.
Deal to conclude in first half of 2022
Under the agreement, the remaining 65% stake in the renewables company will be held by SDIC Power, a subsidiary of state-owned State Development & Investment Corp. The deal is expected to be completed in the first half of 2022.
"Sembcorp is keen to build up our renewables portfolio in China, the world's largest and fastest-growing renewables market. SDIC Power is a top SOE [state-owned enterprise] power company in China, with a strong track record and capabilities in the China power and clean energy industry," said Sembcorp's China CEO Alex Tan.
"We believe we have complementing strengths, and we are committed to working alongside SDIC Power to drive further growth in renewables through this joint venture," Tan added.
Shares in Sembcorp ended 3.1% higher at SGD2 on the Singapore bourse, while Shanghai-listed SDIC Power rose 5.4% to CNY10.58.
Read more: Singapore's Sembcorp buys renewables power portfolio for 6m