Security tech NXT-ID (NXTD) jumps 39% on government contract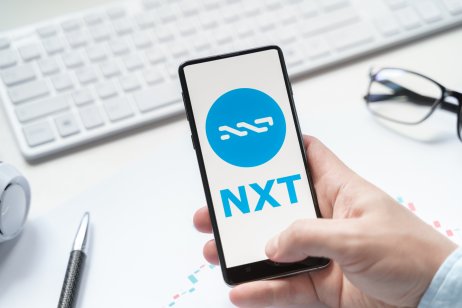 NXT-ID saw its stock spike as much as 39% Wednesday after the US General Services Administration (GSA) awarded the personal emergency systems provider a contract to sell its devices to federal, state, and local government purchasers.
The Louisville, Kentucky-based company trades under the ticker symbol "NXTD" on the Nasdaq Capital Market. The stock reached an intraday high of $3.46 per share before giving back some gains. Shares were indicated at $2.72, up 9% at 14:05 ET (UTC-5).
Direct distribution to government agencies
The agreement enables NXTD to expand its dealings with President Joe Biden's government beyond the Veterans Health Administration (VHA). The company and its subsidiary LogicMark have provided low, or free, life-saving devices to military veterans for years through the VHA.
"These contracts are challenging to win and with this partnership now we can bring our products and services to more federal agencies, states and state municipalities so that they can serve more people in that partnership," said Chia-Lin Simmons, CEO for NXTD, in a news release.
GSA provides products (including information technology solutions), services, workspaces and expertise to US government agencies. In addition, the GSA acts as the federal government's global supply-chain manager. The Washington, DC-based organisation has 12,000 employees and 11 regional offices located across the country.
The caring economy
NXTD's Internet of Things devices keep millions of Americans connected to emergency services, family members, and caregivers. The company said its devices will play a critical role as people seek to age gracefully and live independently at home for as long as possible.
According to the news release,10,000 people in the US turn 65 every day, and the number of older adults will double over the next several decades, representing more than 23% of the population by 2050.
"This is just the beginning for us as we grow and continue to reinvent technology for what we call the caring economy," Simmons said.
Company history
NXTD went public in 2014 through an initial public offering (IPO). Simmons, a veteran technology company executive, joined six months ago.
She previously served as founder and CEO of artificial intelligence social commerce company LookyLoo and, before then, was head of global partner marketing at Google Play.
NXTD's board includes retired US Army general David Gust, who serves as an independent director. Gust most recently served as president of USfalcon, a private information technology contractor for the American defence sector.
He has also held executive posts with Bechtel National and Technical and Management Services Corporation since completing 34 years of military service.
Read more: Motorola rejects CMA probe into UK emergency network