SEC charges global IT manager in insider trading scheme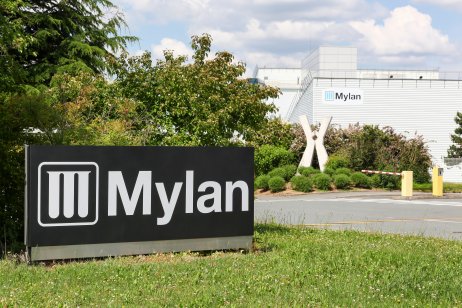 The Securities and Exchange Commission charged a former global IT manager on Monday as a part of an $8m (£5.86) insider-trading scheme.
Dayakar R. Mallu, a former employee of pharmaceutical company Mylan, was charged with avoiding losses by trading on information such as drug test results and then sharing the profits with someone making cash payments in India, according to a press release.
Shares of Viatris, Mylan's owner, were down 1.77% on Monday, falling to $13.33 per share in trading on Nasdaq.
SEC complaint
According to the SEC complaint, Mallu used information from a senior manager at the company to make several strategic decisions regarding "call" and "put" options he took out against Mylan.
In one instance, Mallu bought more than $799,000 in calls prior to Mylan announcing the results of its drugs. After the announcement, shares increased by more than 16%, netting Mallu a profit of more than $691,000.
Two years later when Mylan and Pfizer were working through the terms of a merger, Mallu purchased more than 13,000 call options worth more than $8.4m. He netted more than $2.2m in profits once the merger was announced.
The complaint alleges that Mallu and his associate sought to keep their activities private on encrypted messaging platforms.
However, Scott Thompson, co-acting regional director of the SEC's Philadelphia Regional Office, said that the case "highlights the agency's ability to use sophisticated data analysis to detect suspicious trading patterns and identify the traders behind them."
About Mylan
Mylan is a global generic pharmaceutical company with more than 7,500 products. Some of its offerings include antiretroviral therapies that people undergoing HIV/AIDs treatments depend on. Its brands are sold in 165 countries around the world, according to a recent financial presentation.
In June 2020, the company's shareholders approved a merger with Upjohn, the generic arm of Pfizer. This combination helped Mylan enter the European market.
The new company now operates under the name Viatris and trades under the ticker "VTRS".
Read more: Nasdaq and NYSE sue the SEC over data changes