Schroders (SDR) poised to bolsters its ESG credentials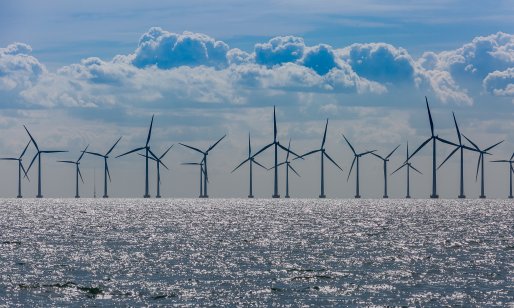 UK fund manager Schroders is in talks to buy "a significant stake" in Greencoat Capital, a renewables infrastructure manager. According to media sources, it could acquire 75%, which is estimated to be worth £360m ($478.5m).
Capital has more than £6bn under management invested across wind, solar, heat and bioenergy sectors. Its fund teams have experience in finance, funding, ownership development, construction and management of renewables. If the deal goes ahead, it will substantially burnish Schroder's ESG credentials. For some time, Schroders has advanced its "multi-pillar" approach to ESG and its ambition in this fast-growing market.
Solar and wind swoop?
"Schroders continues to evaluate potential acquisition opportunities in line with its strategy to build a comprehensive private assets platform and enhance its leadership position in sustainability," the FTSE 100 asset manager said earlier in its response to media speculation.
Greencoat funds include Greencoat UK Wind and Greencoat Renewables, with investors comprising mainly of private wealth managers, pension funds and high net worth investors. It's thought a deal could be announced within a few days.
"A further announcement will be issued as and when appropriate," Schroders said this morning.
Previously the Department for Business, Innovation and Skills (now merged with the Department for Business, Energy and Industrial Strategy), as well as UK Utility SSE, has invested in Greencoat's UK Wind fund.
What is your sentiment on SDR?
Vote to see Traders sentiment!
FCA scrutiny
Some revenues have previously come from government subsidies for renewable energy and selling power to the wholesale energy market.
Greencoat UK Wind (UKW) shares sell for 136.00p and have seen a 143.40p year high.
Meanwhile, Schroders (SDR) share price moved 1.8% higher this morning to £34.49.
Schroders has previously indicated that it will include sustainability data at an individual fund level in an attempt to differentiate itself from its peers.
The Financial Conduct Authority is also applying pressure on asset managers to rate their funds on ESG metrics. Speaking last month, it said: "We expect to provide further detail and granularity in certain areas as our thinking evolves – most notably, our long-term objectives and priorities under each of the E, S and G dimensions; as well as our success measures and performance indicators."
Read more: CBI urges UK government to help firms facing 'new cliff edge'