Saudi Arabia wants to 'eliminate' US shale industry, says Putin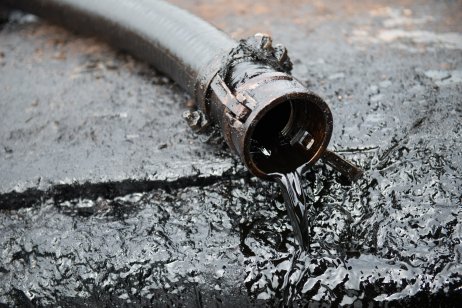 With the United States increasingly embroiling itself in the ongoing oil price war between Russia and Saudi Arabia, the Russian President Vladimir Putin has argued that Saudi Arabia's decision to flood the oil market last month was spurred less by its desire to counter Russia but more to its determination to crush the US shale industry.
Last month, Russia and Saudi Arabia failed to agree on how best to bolster the oil price as demand for the commodity dropped amid the COVID-19 pandemic. Both nations have since turned on the taps, triggering a significant plunge.
At the beginning of March, the benchmark Brent crude oil futures stood above $50 per barrel; by the end of the month this figure had almost halved to $26.35.
Putin stirs the barrel
According to Bloomberg, the Russian leader blamed Saudi Arabia for the marked drop-off, stating: "This was apparently linked to efforts by our partners from Saudi Arabia to eliminate competitors who produce so-called shale oil. To do that, the price needs to be below $40 a barrel. And they succeeded in that. But we don't need that, we never set such a goal."
Through this observation, President Putin will be hoping to subtly slow discord between the oil-rich kingdom and its close ally. The price war has indeed ended the recent shale boom which helped the US become a net exporter of oil and reduced its dependence on Middle Eastern nations.
What is your sentiment on Oil - Crude?
Vote to see Traders sentiment!
Trade US Crude Oil Spot CFD
With oil prices still well below $40, only a handful of American shale drillers, including Chevron, Occidental Petroleum, Crownquest and Exxon, are able to keep their heads above water.
Unlike conventional oil, shale requires many more drill sites in order to maintain consistency of supply as the area is more rapidly depleted. It is thought that more than 100 firms could make a loss should they choose to drill new wells.
Oil price gains curbed
Tensions in the price war inflamed once again following Putin's comments, with Prince Faisal bin Farhan, the Saudi Foreign Minister, condemning the allegations as "fully devoid of truth".
A meeting of OPEC+, which investors had hoped would trigger the end of the spat, has been delayed from Monday to Thursday. Following this news, oil prices dropped 10 per cent on Sunday, denting Friday's strong gains.
However, the costs of the price war on all sides are increasingly seeming too great for anyone to handle. Widely believing that Thursday's rescheduled meeting will bring about an end to the past month of brinksmanship, oil prices have gained in Tuesday trading.
By mid-morning Brent crude oil futures stand at $33.49 per barrel, up 1.33 per cent, while WTI crude oil futures have gained 3.22 per cent to stand at $26.92.