Satellite maker Sidus Space plans $13.4m IPO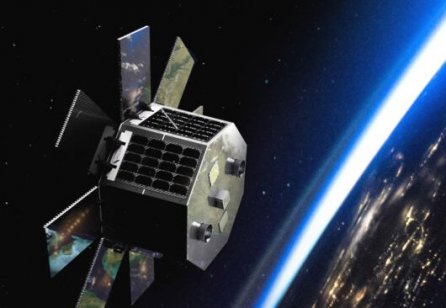 Sidus Space plans to sell 3 million shares to the public to raise $13.4m (£10.1m), assuming a $5 per share offering price, the company disclosed. An offering at that price values the company at $81m.
Boustead Securities is acting as sole-lead underwriter for the offering. No closing date was disclosed. Sidus Space has applied to trade over the Nasdaq exchange under the proposed ticker "SIDU".
New satellite launch
Proceeds from the initial public offering (IPO) are expected to go towards sales and marketing efforts, as well as helping launch its Constellation Satellite initiative, currently expected to generate revenue in the fourth quarter of 2021. Specifically, Sidus Space's LizzieSat-1 low-space satellite is expected to launch from the International Space Station (ISS) in 2022.
Merritt Island, Florida-based Sidus Space is an independent contractor for public– and private sector outer space satellite and exploration services, offering complete administration of its own low-orbit, 3-D printed, space satellite. Described as a Satellites-as-a-Service company, Sidus Space has contracted with NASA, L3 Harris and the ISS.
Expenses rise in 2021
Sidus Space reported a net loss of $1.32m, or $0.13 per share, on $885,000 in revenue through the first nine months of 2021 compared to $0.12 per share on $1.5m in revenue for the first nine months of 2020.
For the full year 2020, Sidus Space lost $1.54m, or $0.15 per share, on $1.81m in revenue.
Performance through the first three quarters of 2021 were negatively impacted by a 122% increase in pre-IPO related expenditures, including increased hiring and advisory costs, Sidus added in its prospectus supplement.
CEO Carol Craig, through her sole ownership of Craig Technical Consulting, currently holds 10 million, or 96.9%, of Sidus Space's total equity, which is expected to decrease to 94.2% after selling into the IPO. No other executive currently owns any Sidus Space equity.
Craig, a US Navy veteran, formed Craig Technologies at her kitchen table in 1999 and grew it into a multi-million dollar enterprise in less than 15 years.
Read more: Jeff Bezos going to space, FAA approved