Sanofi reports positive results from its first Covid-19 vaccine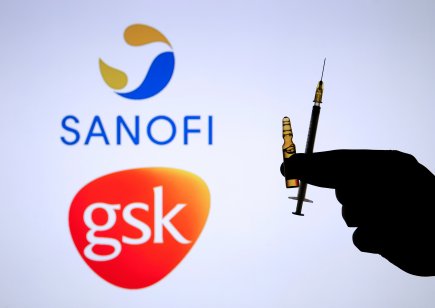 Sanofi, the French biopharmaceutical multinational headquartered in Paris, announced on Tuesday positive results from its first mRNA-based Covid vaccine study.
The biopharm company, which is headquartered in Paris and provides healthcare solutions in 170 countries, said its phase1/2 Covid-19 vaccine study has shown a "neutralising antibody seroconversion". This means that in 91% to 100% of study participants, two weeks after a second injection, the vaccine was effective.
Impressive results
"We are happy to see those positive initial results. We have made an impressive move just 9 months after the worldwide proof of concept of mRNA vaccines and only 17 since we started this first mRNA vaccine project," said Jean-François Toussaint, global head of research and development at Sanofi Pasteur.
"These results will clearly help inform the path forward for our mRNA development programs. Today, we have a promising mRNA platform, which we're taking to the next level in development, including moving to modified mRNA, and against other diseases, including flu," Toussaint added.
Continuing its fight against the respiratory disease, Sanofi, in partnership with GlaxoSmithKline (GSK), has been testing its Covid vaccine and has already found that it has the potential to strongly boost immune responses.
"The booster studies began this summer in the US, Australia, France, and the UK. First results are expected by the end of Q4 2021," the statement said.
Influenza trial
In addition, in 2021 Sanofi launched a Phase 1 clinical trial, evaluating an mRNA-based investigational vaccine against seasonal influenza.
"Sanofi also keeps its commitment to making a strong contribution to current global public health priorities, with the supply of half a billion doses of authorized vaccines. Sanofi is the only company leveraging its worldwide manufacturing capacity and expertise for the supply of three different authorized Covid-19 vaccines from BioNTech/Pfizer, Moderna, and Johnson & Johnson. Manufacturing teams on three industrial sites of the company in France, Germany and the US are mobilized, with 30 million doses released so far," the statement said.
The stock price for Sanofi was up 0.41% at €82.46 (£70.46) in early morning trading today.
Read more: Sanofi to buy Translate Bio for .2bn