Sanne reports jump in sales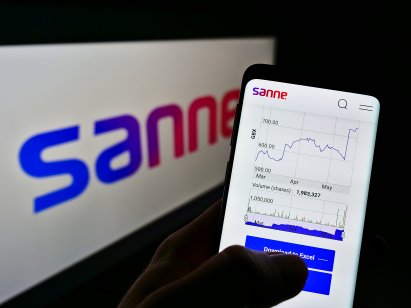 Asset management services provider Sanne Group has posted double-digit revenue growth for the first half of 2021 as it continues to recover from the pandemic-hit prior year.
The Jersey-originated FTSE 250 provider of alternative asset and corporate services reported a 41% year-on-year jump in revenue from new business wins.
New business wins
"I am delighted by the continued strategic progress the company has achieved so far this year, despite the macroeconomic uncertainty that prevails. The business has continued to demonstrate its resilience, and in the first half we have delivered material new business wins that will further drive future revenue momentum," commented Martin Schnaier, Sanne Group's CEO.
Sanne saw a return to double-digit net revenue growth on a constant currency basis, 12.5% year-on-year. It also completed a £79.5m ($110.2m) equity placing and refinanced the group's revolving credit facility.
Among the highlights reported covering the period, Sanne completed acquisitions of Private Equity Administrators Group (PEA) and Strait Capital Company Ltd to add a new presence in Sweden and Denmark, as well as to expand the group's footprint in North America.
Ongoing market recovery
Sanne said it expected a continued high demand for private asset alternatives, which would help drive its ongoing market recovery.
"Good momentum seen in the first half of 2021 is expected to continue into the second half, making the group well positioned to deliver continued improvement to our organic growth rate," said Sanne in its half-year report.