Samsara prices IPO at $23 per share to raise $805m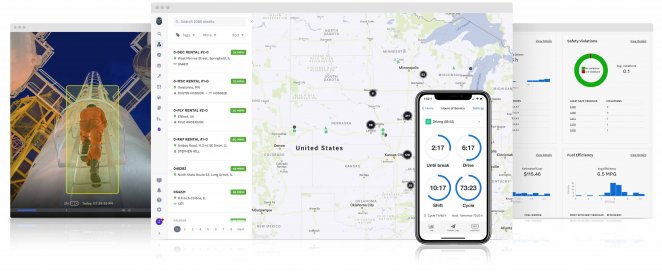 Samsara priced its planned offering of 35 million shares to the public at $23 per share, raising $805m for an $11.5bn valuation, the company announced Wednesday.
The San Francisco, California-based internet of things logistics manager is scheduled to begin trading on the NYSE Wednesday under the ticker IOT.
Settlement is scheduled for Friday.
Offer details
Morgan Stanley, Goldman Sachs, JPMorgan and Allen & Co. acted as joint lead book-running managers. RBC Capital Markets, Wells Fargo Securities, Evercore ISI and William Blair acted as book-running managers.
Cowen, Wolfe | Nomura Alliance, Academy Securities, Loop Capital Markets, R Seelaus, Ramirez & Co. and Siebert Williams Shank acted as co-managers.
The offering includes a 30-day option for the underwriting group to purchase an additional 5.25 million shares at the IPO price, bringing total proceeds up to a potential $925.7m.
Private equity backers Andreessen Horowitz and Catalyst General, which owned 20.1% and 11.6% of Samsara, respectively, were allocated roughly 6 million shares, the company reported in the prospectus filed with the US Securities & Exchange Commission.
Cloud-based subscriber model
Samsara manufactures and sells software to private industry and local municipalities managing devices interconnected over its subscription-based cloud service.
As of 31 October, Samsara reported over 13,000 subscribers with roughly $5,000 annual recurring revenue per subscriber. Subscriptions accounted for roughly 98% of Samsara's revenues over the previous two fiscal years.
Samsara reported a $210.2m loss, or 98 cents per share, for its fiscal year ended 1 February, on $249.9m in revenue.
Read more: Internet of Things software company Samsara plans IPO