Samba TV releases details of upcoming $75m IPO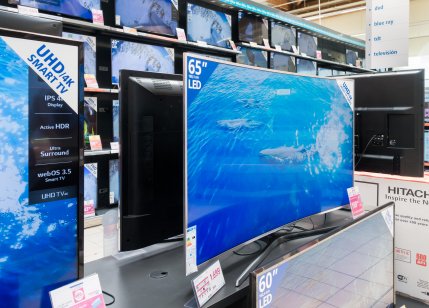 Connected television data collector Samba TV released details of its upcoming $75m (£55.78m) initial public offering (IPO) this week.
While the company exists in a rapidly expanding sector, its balance sheet still shows a lot of red and could imperil the company's leadership stake in the future.
About Samba TV
Samba TV is a San Francisco, California-based company that analyses viewership data from connected TV (CTV) providers like Sony, Philips and LG, and provides its customers with insights for action.
The 13-year-old company said in its prospectus filed with the Securities and Exchange Commission that it exists to help companies "overcome the challenges created by this viewership fragmentation" and on-demand streaming services.
What makes the company unique is that Samba integrates its data with its customers' datasets "to provide them with the necessary tools, analytics, and flexibility to engage relevant audiences, limiting waste and inefficiencies," according to the prospectus.
Financial highlights
In the nine months ending 30 September, the company has generated $82.8m in revenue compared to the $67m it earned last year, the prospectus said.
Last fiscal year, the company earned revenue of $106.8m compared to the $84.9m it earned in fiscal year 2019.
Despite reporting a gross profit of $58.5m, the company also reported a net loss of $17.1m so far in 2021 compared to a loss of $12.7m on $45m in profits at this time last year.
One reason for the growing losses is that the company lost customers between 2019 and 2020. In 2019, Samba had 275 customers and ended 2020 with just 274, according to the prospectus.
Finding profitability
To alleviate some of the losses, the company said it plans to use some of the proceeds from the IPO to bolster its sales staff and land new accounts.
The company also hopes to expand its footprint with its existing customers to generate more revenue in the future. For example, the company said it plans to invest "heavily" in research and development to expand its data collection, add new capabilities to its products, and expand its market reach.
The company did not disclose any details about the number of shares it will offer, the share price, or when the company expects to go public.
Read more: German streaming guide JustWatch increases US footprint with acquisition of rival GoWatchIt