Sage Group (SGE) up on Brightpearl acquisition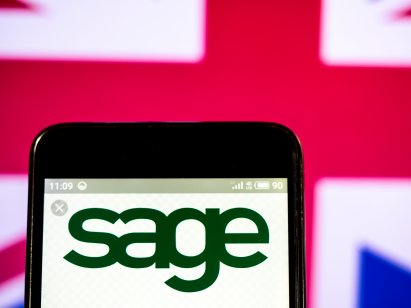 UK enterprise software firm Sage Group (SGE) rose slightly on the London Stock Exchange on Monday morning as it announced that it would acquire cloud-based retail management system Brightpearl.
Newcastle-based Sage will pay £225m ($299m) cash for the 83% of Brightpearl it does not already own, funded by cash and available liquidity.
SGE stock was up 0.6% to 818.60p at 11:00 GMT.
Growth strategy
Sage said the move would accelerate its growth strategy and broaden its value proposition for mid-sized businesses.
Sage produces accounting and financial management software, while Brightpearl is a UK and US-based Software as a Service (SaaS) company with a system providing real-time business insights and workflow automation.
Brightpearl is expected to bring in £20m in revenue in 2021, up 50% year-on-year, with operating profit just about breaking even.
Sage reported a fall in annual operating profit to £343m in its full-year results to 30 September, though its share price rose 8% as it highlighted revenue growth, more recurring business and investments in its cloud-based products.
Its stock is up 39% in the year to date.
Read more: Sage Group pre-tax profits fall sharply in first year half