S&P 500 and Dow close higher as Fed chair Powell soothes inflation fears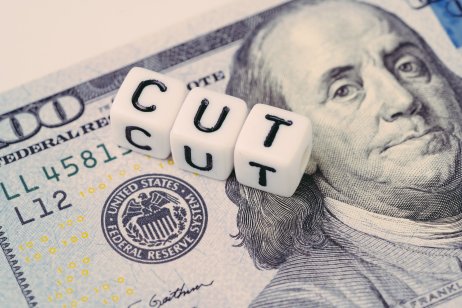 The S&P 500 and the Dow closed higher on Wednesday after Federal Reserve chair Jerome Powell reassured investors that inflation will eventually moderate.
Powell said the conditions in the labour market have improved but "there is still a long way to go" as the recovery has been uneven among various racial and ethnic groups. Powell added that the Fed will continue to support the US economy until "substantial further progress".
The S&P 500 Index rose 0.1% to 4,374.30 points, the Dow Jones Industrial Average Index inched up 0.1% to 34,933.23 points and the Nasdaq slipped 0.2% to 14,644.95 points.
Earnings season
Earnings season was in full swing on Wednesday. Lenders Bank of America and Citigroup fell 2.5% and 0.3%, respectively, after both firms announced declines in quarterly revenue as record-low interest rates cut lending margins.
The S&P 500 Financials Index fell 0.5% as Goldman Sachs and JPMorgan Chase & Co dropped above 0.3% each, a day after announcing quarterly results.
Wells Fargo was one of the top gainers on the index, rising 4% to $44.95. The company swung to a profit in the second quarter from a loss reported a year ago. The San Francisco-headquartered firm posted earnings per share of $1.38, which beat Wall Street expectations of $0.97.
What is your sentiment on AMC?
Vote to see Traders sentiment!
BlackRock, Delta Air Lines, AMC fall
Asset management juggernaut BlackRock declined 3.1% to $880.32 on Wednesday. Net inflows for the June quarter of $81bn was lower than a record $172bn posted in the first quarter of 2021. The company's assets under management jumped 23% to $9.49trn in the second quarter, compared to a year ago.
Atlanta-based Delta Air Lines slipped 1.6% after announcing that it expects September quarter total revenue to remain 30% below pre-pandemic 2019 levels. The company posted a second quarter adjusted net loss of $678m compared to a profit of $1.53bn from the same quarter in 2019.
Elsewhere, AMC Entertainment tanked 15% to $33.43 on Wednesday. Shares of the theatre chain have slumped over 50%, as of Wednesday's close, since making an all-time high of $72.62 in early June.
GameStop 65% off record high
Fellow meme stock GameStop declined 6.9% to $167.62. Shares of the video game retailer were 65% below the record high of $483 hit in late January.
Apple was one of the most active stocks in the market on Wednesday with over 127 million shares changing hands compared to a three-month average of 83 million.
The iPhone maker ended the session 2.4% higher on reports that the company will increase production of its next iPhone model by about 20%.
Trade Amc Entertainment Holdings Cl A – AMC CFD
Read more: AMC stock takes midweek dive