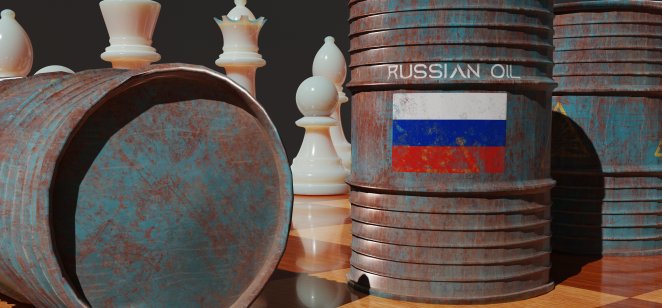 After US President Joe Biden's announcement on Tuesday that America would immediately ban all oil and gas imports from Russia, future prices became more bullish, leaving one industry executive saying prices will continue to head higher.
The insider was hesitant to predict how much the price per barrel would go, but said for the near term, $150-$160 for West Texas Intermediate (WTI) would not be a surprise, given the issues facing the oil and gas industry.
"Long term depends on too many moving parts right now," he said, including the duration of the war and if the US can find producers to fill the hole left by Russia imports. The executive spoke with Capital.com on condition of anonymity.
April contracts for WTI surged as high as $126, before backing off to $122 in early afternoon trading.
The US imports 8% of its oil from Russia, but the gap must be plugged now by other sources, the insider said, doubting if Venezuela or Iran can completely fill the void.
The president's decision puts the industry in a tight spot and uncharted territory, said the industry executive.
He said the oil and gas industry is not in a position to ramp up production due to manpower, aging infrastructure and lack of raw materials.
'Incremental increases'
The executive said producers had no plans to increase production this year as reflected in budgets, maintenance schedules and output goals. In the face of surging crude prices, production simply cannot be turned up.
"Incremental increases are words the industry will use often to explain production levels," he said. "We simply aren't prepared to step up production as rapidly as demand calls."
It's "unrealistic" to believe the 9,000 already-approved offshore drilling rights the president alluded to during his speech will increase production immediately, the source said, adding most of the drilling rights are not issued to "simply flip on the switch" projects.
What is your sentiment on Oil - Crude?
Vote to see Traders sentiment!
Trade US Crude Oil Futures Apr 2022 CFD
45 days to conclude contracts
Under the ban, American companies have 45 days to conclude existing contracts for Russian energy supplies. By mid-spring, a better understanding on the ban's impact will be clear, the source said.
For Marathon Oil and Valero Energy, the ban may be especially hard, as they are the two largest buyers of Russian oil in the US, purchasing 13.9 million barrels and 13.1 million barrels respectively each year. On Tuesday, Marathon's stock was down nearly 1%, while Valero was up more than 8%.
The insider predicted gas will hit upward of $5 a gallon this summer. The average price for regular gasoline in the US hit $4.173 a gallon, a record high, according to the American Automobile Association on Tuesday.
The ban includes certain petroleum products, liquified natural gas and coal, according to the Executive Order signed Tuesday by President Biden.
Read more