Rubicon bringing waste and recycling software public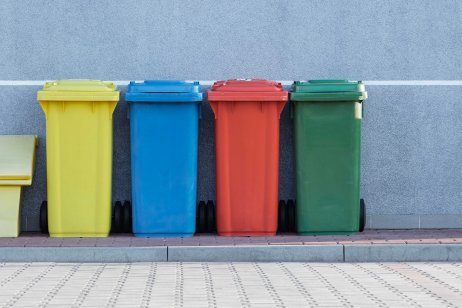 At a valuation of roughly $2bn (£1.51bn), Rubicon Technologies is merging with Founder SPAC to trade on the New York Stock Exchange in the second quarter of 2022.
The Lexington, Kentucky-based software company manages waste and recycling for businesses and governments by connecting them to local waste haulers and recycling businesses through a cloud-based technology and software platform.
According to a joint press release, gross proceeds from the transaction could reach $432m, including $321m of cash held in trust from Founder SPAC, and a $111m common equity PIPE at $10.00 per share, including investments from Palantir Technologies, the New Zealand Super Fund, and Rodina Capital.
When the deal is completed next year, the merged company will trade under the ticker symbol RBT. Rubicon founder and CEO Nate Morris will maintain his role alongside other key executive leadership.
Both Rubicon Technologies and Founder SPAC declined early comment following a series of phone calls and emails from Capital.com.
Investor centre
In an investor's conference call on 16 December, Osman Ahmed, CEO of Founder SPAC, said the size of the global waste and recycling market is immense, at an estimated $2.1trn.
"It continues to grow faster than the economy, and its growth has outperformed the Nasdaq 100 during the last two decades," he continued. "In short, this market presents the perfect opportunity for digital transformation."
The software
Using its network of more than 8,000 hauling and recycling partners across 20 countries worldwide, Rubicon developed and made commercial software that brings transparency and environmental solutions to the waste and recycling industry, enabling customers to make data-driven decisions.
The company's proprietary technology holds more than 50 US and international patents and uses and connects with Machine Learning, Artificial Intelligence (AI), computer vision, and Industrial Internet of Things (IoT).
Customers can access the software through Rubicon's website or apps to link with waste haulers and recyclers. The app also allows businesses, and some residential customers, to book garbage pickup within an hour.
Industry perspective
In an interview with Capital.com, Mike Watts, vice president of Waste Services at Terra Nova Solutions in North Carolina, said, "Changes within the industry include a movement toward better environment-awareness through sustainability and landfill reduction."
"Zero landfill, reuse of discarded materials, and various recycling avenues has challenged all facets of the waste industry to look for more efficient and creative ways to manage waste streams," he explained.
"With a combination of both third party on-site waste management teams and technology driven software, generators have better tools to meet the sustainability challenge," said Watts.
Read more: Division Network price prediction: can it recover?