Rocket Lab shares jump on new contract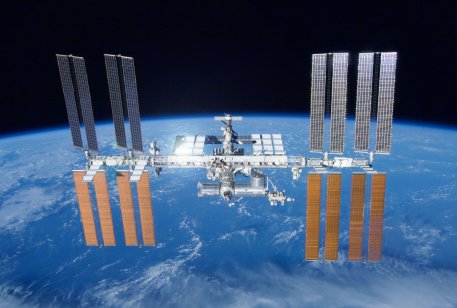 Rocket Lab USA's (Rocket Lab) share price jumped in late-morning trading Monday after the launch-services company won a $24.4m (£17.8m) contract with the US Space Force's Space Systems Command (SSC).
Shares reached an intraday high of $15.33, up 9% from Friday's closing price, before giving back some gains.
The Long Beach, California-based company will develop the Neutron launch vehicle's upper-vehicle stage as part of the SSC's National Security Space Launch (NSSL) programme.
"This award is a vote of confidence in Neutron and our ability to deliver low-cost, responsive, dedicated launch for the U.S. government," said Rocket Launch founder and CEO Peter Beck in a news release.
The Neutron features a reusable first stage designed to land on an ocean platform, enabling a high launch cadence and decreased launch costs for customers, Rocket Lab said.
SpaceX among NSSL launch providers
Existing NSSL launch providers include Tesla founder Elon Musk's SpaceX and United Launch Alliance. Rocket Lab said the contract recognises it as a potential NSSL Phase 3 launch provider from 2025.
The Neutron upper stage prototype project is designed to "support national security and defence launch capabilities for scientific and experimental satellites to the largest and most critical national security payloads," Rocket Lab said
The contract is part of a $75m government research and development programme to advance upper-stage technology within domestic launch systems. The funding has been approved by the US Congress.
Company designs and builds Electron rocket
Founded in 2006, Rocket Lab designs and manufactures the Electron small orbital launch vehicle and the Photon satellite platform and is developing the Neutron eight-ton payload-class launch vehicle.
The company says that, since 2018, Electron has become the second most frequently launched U.S. rocket annually. It has delivered 105 satellites to orbit for private and public-sector organisations, enabling operations in national security, scientific research, space debris mitigation, earth observation, climate monitoring, and communications.
"We've built a trusted launch system with Electron, and we'll do it again with Neutron to continue providing unfettered access to space with our new heavier-lift vehicle," said Beck.
Rocket Lab began trading on the Nasdaq in August following a merger with Vector Acquisition, a Special Purpose Acquisition Company.
The company on 8 September reported revenue of $29.5m for the six months ending 30 June, an increase of 237% year over year.
The backlog grew 136% to $141.4m.
Read more: Rocket Lab counts down to Wendesday launch on Nasdaq