Robinhood drops 27% on debt-to-equity conversion notice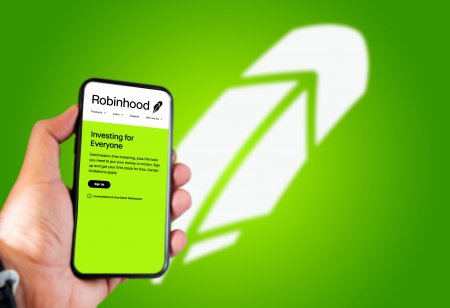 The roller coaster week of trading in Robinhood Markets continued Thursday, following the notification to the US Securities & Exchange Commission by holders of some convertible debt into 97.8m shares to be sold at $35.12.
The potential new supply sent Robinhood shares tumbling to $50.96, from Thursday's opening price of $62.90, or down 27.5%.
In the S-1 prospectus, filed after market close Wednesday evening, Robinhood states it is not selling any new shares and will not receive any of the proceeds from any future sales.
The sellers of the shares are exercising their conversion at a $26.60 per share strike price. The $35.12 value is based on the average price of HOOD shares throughout last Friday's (30 July) trading session.
Meme stock scrutiny
The convertible notes were placed privately earlier this year, the company reported, and became vested on 31 March. At the time, Robinhood came under scrutiny for halting trades in certain so-called "meme stocks" or "stonks," which were being bid up by retail investors based on a desire to squeeze the short positions held by some hedge funds.
The group represents 19 separate investors, each with various equity positions. The largest sellers of the converted shares include Ribbit Capital, at 19.3 million shares; ICONIQ Capital, at 13.5 million shares; and Ampio, at 10.8 million shares.
Capital.com reached out to Robinhood for comment but has not received a response.
What is your sentiment on HOOD?
Vote to see Traders sentiment!
Trade Robinhood Markets, Inc. - HOOD CFD