Rio Tinto buys Argentina-based lithium project for $825m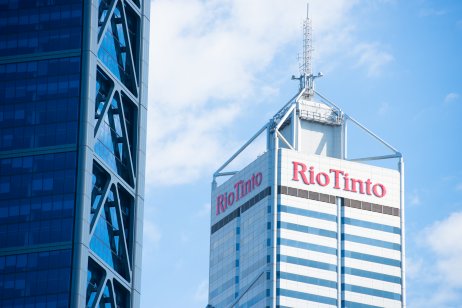 Global miner Rio Tinto said it bought a lithium brine project located in Argentina for $825m amid strong demand for the mineral used to make batteries for electric vehicles.
Rio Tinto said the deal to buy the undeveloped Argentina-based Rincon lithium project from Rincon Mining is expected to be completed by the first half of 2022.
"The Rincon project holds the potential to deliver a significant new supply of battery-grade lithium carbonate, to capture the opportunity offered by the rising demand driven by the global energy transition," added Rio Tinto's chief executive Jakob Stausholm.
Rio Tinto down in Australia
On Wednesday, Australian Securities Exchange-listed shares in Rio Tinto fell 1.8% to AUD99.60 by midday, in line with weakness in the broader Australian market during the session.
Rio Tinto said the Rincon lithium project will be subject to completion of studies to confirm the resource and work will be undertaken to determine the development strategy and secure permits to allow production.
The company proposed to use the direct lithium extraction technology, which has the potential to "significantly increase lithium recoveries as compared to solar evaporation ponds" according to Rio Tinto, for the newly acquired project.
Strong demand
"The market fundamentals for battery grade lithium carbonate are strong, with lithium demand forecast to grow 25% to 35% per annum over the next decade with a significant supply demand deficit expected from the second half of this decade," said Rio Tinto in a statement.
"This acquisition is strongly aligned with our strategy to prioritise growth capital in commodities that support decarbonisation and to continue to deliver attractive returns to shareholders," added Stausholm.
Read more: Lockdown effect on energy prices offset by vaccine protection