Revlon Chapter 11 filing sends stock higher, as investors see another Hertz recovery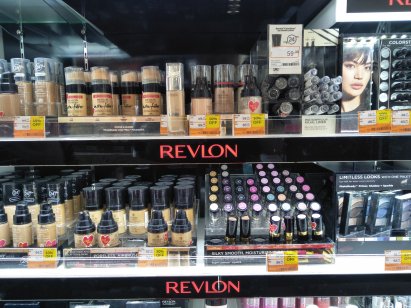 Despite filing for Chapter 11 bankruptcy protection last week, Revlon stock has traded higher, as its strong brand has investors thinking it could emerge from bankruptcy in a stronger financial position, similar to car-rental company Herts Rent-A-Car, which successfully navigated bankruptcy last year.
Revlon Inc.(NYSE: REV) YTD performance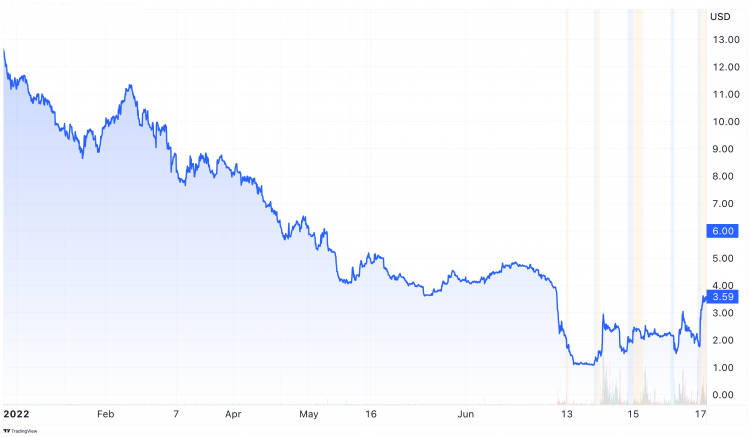 Revlon (NYSE: REV) YTD performance - Photo: TradingView
"The sort of trading we are seeing in Revlon at the moment is perhaps not that unusual given the news that is going on," said Capital.com analyst David Jones. "Just the daily ranges towards the end of last week are a little off the scale in percentage terms – but impressive if an investor got in at the right time."
Revlon stock traded as high as $4.10 per share early Monday, versus Friday's $3.68 closing share price on over 9 million trades, compared to 6.60 million average trading volume, according to data maintained by Yahoo! Finance. Revlon stock has gained as much as 181.7% since its post-filing $1.64 per-share low price to as high as $4.62. Revlon stock trades on the NYSE under the ticker REV.
Revlon Inc. (NYSE: REV) price chart
Two types of bankruptcy
Falling victim to inflationary pressures and supply chain disruptions, Revlon filed for Chapter 11 bankruptcy protection last Thursday, the company announced. As part of its restructuring plan, Revlon hopes to raise up to $575m (£468.4m) in debtor-in-posession financing, $375m of which was approved in federal bankruptcy court on Friday.
Chapter 11 bankruptcy allows a company to secure financing in order to fund a re-organization and eventual re-lising with a new capital structure. Conversely, chapter 7 bankruptcy is a full liquidation of company assets, with proceeds of asset sales going to bank lenders, debtholders and eventually shareholders.
"Companies have two avenues when it comes to bankruptcy," explained tastyworks CEO Scott Sheridan. "In a chapter 7 filing, companies have no viable future and are forced to liquidate – it's essentially the company throwing the keys to the court and saying good luck. Chapter 11, on the other hand, allows a company some protection from creditors to try working through its debt under the vision of a court."
Revlon Inc. (NYSE: REV) 2020-YTD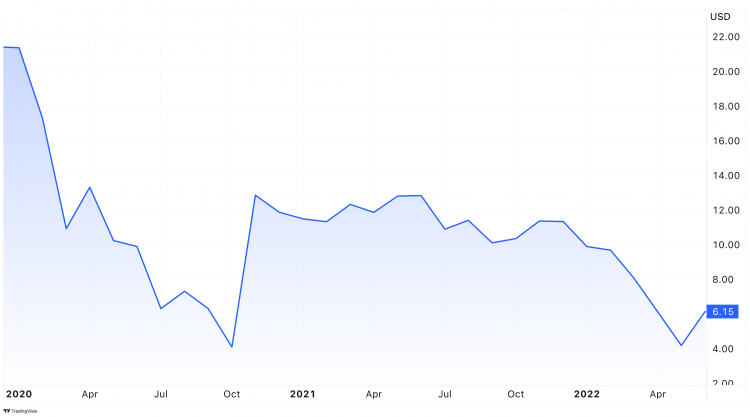 Revlon Inc. (NYSE: REV) 2020-YTD - Photo: TradingView
Strong brand, financing secured
As a company with a strong brand name and retail distribution agreements already in place, Revlon is viewed as a company that could emerge from bankruptcy having shed some of its debt with added cash on its balance sheet. Should it play out that way, some view the best-case comparison as car-rental company Hertz, which emerged from bankruptcy last year after repaying $19bn in debt with roughly $6bn in new equity capital.
Hertz Global Holdings Inc. (NYSE: HTZ)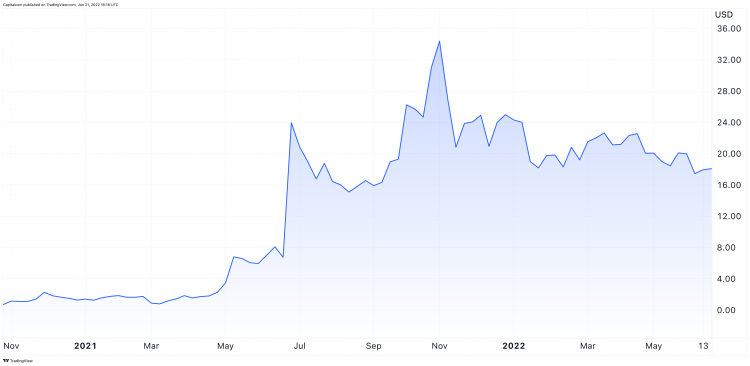 Hertz Global Holdings Inc. (NYSE: HTZ) stock performance - Photo: TradingView
"We saw something similar... when Hertz filed for bankruptcy," noted Sheridan. "In the case of Revlon, you have a brand name of substantial value. What I think you're seeing here is market belief in Revlon emerging from bankruptcy, and that's being reflected in the stock price being bid up from its lows."
When trading in a company undergoing a bankruptcy restructuring, investors need to understand the volatility that comes with the territory, but value exists if a trade is timed right.
"Even with the strong bounce at the end of last week the stock is still down around 60% for the year to date – and we know that if it can almost double in one day then halving the next day is never out of the question," warned Jones.
"So a highly speculative one, where perhaps some are taking the view that it will survive bankruptcy and perhaps another company will come along to try and pick it up at a premium – investors need to go in with their eyes open considering the potential downside risk and just the day to day volatility," Jones added.