Retail giant Williams-Sonoma ramps up fair trade partnerships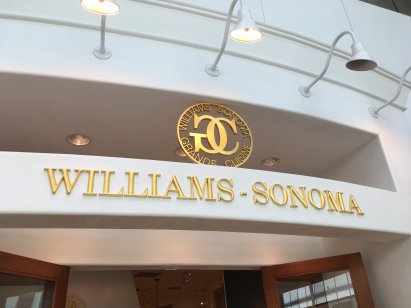 Home retailer Williams-Sonoma (WSM) said it was doubling its investments in Fair Trade programs over the next four years, part of the company's pledge of having 75% of its products meet social and environmental goals by 2030.
The California-based company announced Saturday it is building further partnerships with corporate social responsibility organisations such as Fair Trade USA and Nest to meet sustainability targets in a commitment that represents $1bn in product purchases a year.
"We invest in programs that positively impact the people that make our products and the communities where we source our products from," president and CEO Laura Alber said in a news release.
"Our work with partners like Nest and Fair Trade help support a resilient, sustainable supply chain that delivers concrete business value."
Fair Trade Certified™
Williams-Sonoma became the first home retailer in 2014 to offer Fair Trade Certified™ (FTC) products with the launch of one rug factory in India. Today, it works with 17 FTC factories that employ 16,000 workers in five countries, the company said.
Fair Trade USA is a leading certifier of fair trade products in North America. Its model empowers farmers, workers, and fishermen to fight poverty and earn additional money to improve its communities. Nest supports the responsible growth and creative engagement of the artisan & maker economy to build a world of greater gender equity and economic inclusion.
For every FTC product sold, the retailer pays a premium that goes directly back to employees who co-operatively decide how to spend the funds. Workers have invested this money in solar panels in homes to create light to help their children study, provided bulk purchase food staples and personal protective equipment to support workers during the Covid-19 pandemic, and built a clinic to provide community health services.
What is your sentiment on WSM?
Vote to see Traders sentiment!
Wage hike combats labour shortage
Williams-Sonoma also announced Thursday it will immediately boost its hourly minimum wage to $15 (£11) in all areas of the company in an attempt to stave off the global supply chain and labour shortages that are plaguing other retailers in the lead-up to Christmas.
With 600 stores around the world, the company operates retailer brands including Pottery Barn, West Elm, Williams Sonoma Home and Rejuvenation.
The higher wages are part of a "continuing commitment to offering competitive pay as part of rewarding and recognizing associates who are critical to the company's success," the company said.
R

etailers brace for Christmas
Williams-Sonoma's wage increase came as several other large retailers announced similar moves to combat a holiday season staff crunch caused, in part, by the pandemic. Walmart boosted its hourly wage by $1 last month for more than 565,000 staff, while Amazon adjusted its average starting pay to more than $18 an hour. Target, Walgreens and Costco also implemented wage increases in the US earlier this year.