Restoration Hardware up 11.91% after beating earnings estimates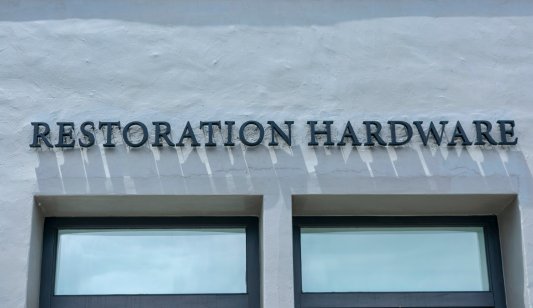 Restoration Hardware's stock soared 11.91% in after-hours trading Wednesday after the company posted adjusted diluted earnings per share of $7.03, while analysts polled by Dow Jones had expected $6.61.
CorteMadera, California-based Restoration's (RH) adjusted net income increased 25% year-over-year to $209 million (£158.22m). Meanwhile, basic net income jumped to $184.1m from $46.41m.
"Our performance demonstrates both the desirability of our exclusive products and our ability to overcome the compounding supply-chain challenges that led us to delay the launch of RH Contemporary, the opening of our first RH guesthouse and several galleries, and the mailing of our fall source books until spring of 2022," said Chairman and CEO Gary Friedman in a letter to shareholders
Revenue rose 19% year-over-year to $1bn from $844m.
Overcoming obstacles
"While our plans for fiscal 2020 and 2021 were delayed by the virus, make no mistake, they were not disrupted by it," Friedman wrote. "Quite the contrary. We refused to shelter and shrink, not allowing our culture to be shaped by stay-at-home mandates, or let collaboration be replaced by Zoom calls and isolation. No leaders of Team RH made their summer home their permanent home."
Restoration Hardware now expects fiscal 2021 revenue growth of 32% to 33% versus the prior outlook of 31% to 33%, and adjusted operating margin in the range of 25.3% to 25.5% versus the previous estimate of 24.9% to 25.5%.
The company's 2022 growth plans include the launch of a 500-page source book, a freestanding temporary gallery, a dedicated website and national advertising campaign, a global expansion programme, and the introduction of a two-plane charter airline service.
Restoration Hardware's stock closed up marginally following regular trading hours.
Read More: US labour market remains strong as job openings increase