Restaurant chain Fogo de Chão files for IPO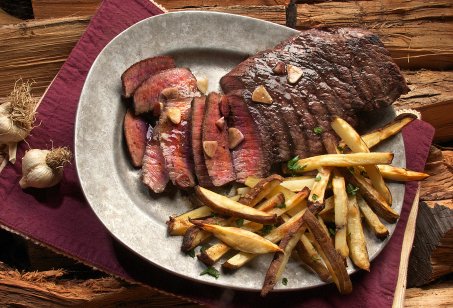 Fogo Hospitality Inc filed its S1 form with the SEC last week, becoming the latest projected restaurant IPO in a series that has included a wide range of offerings from the donuts of Krispy Kreme to salads from Sweetgreen.
The stock will trade on the NYSE under the ticker FOGO, a nod to the company's principal entity, Brazilian churrascaria Fogo de Chão. It serves an ample selection of meats as well as poultry, fish and sides served rodizio style, Brazil's take on the buffet or smorgasbord. It had previously been traded publicly, but reverted to private ownership in 2018 following its acquisition by Rhone Group LLC.
Terms of the IPO were not yet set with placeholder figures and blank spaces appearing in an otherwise lengthy and elaborate filing. Fogo de Chão touted its resilience during the pandemic and not only its rebound but the acceleration of its growth during recovery. The company recorded EBITDA increases of more than 150% in both Q2 and Q3 of 2021 over the same periods in pre-pandemic 2019.
"As we re-opened, our coordinated efforts, focused on bringing nearly all of our (furloughed) team members back to work and fully re-staffing our restaurants, allowed us to deliver a 'journey back to joy' experience for our guests," the filing read.
Brand History
Founded more than four decades ago in Southern Brazil, Fogo de Chão now expects to book more than $350m (£261m) in revenue for 2021, employs nearly 5,000 people and has 60 locations. Among them are 46 restaurants in the US and its territories, as well as 14 more across Brazil, Mexico and the Middle East. It plans to open eight to 10 new US locations in 2022, with a target of a 15% annual expansion rate in the US.
Despite the company's extensive history and longstanding traditions, one of its major selling points to investors was its popularity among younger population segments.
"The exceptional price-value of our offering appeals to a diverse population, and in particular resonates with Millennial and Generation X demographic groups, who collectively represent approximately 79% of our guests, based on a 2018 survey, providing an attractive guest composition to drive positive traffic growth for years to come," the prospectus read.
Market Competitors
While Portillo's, Dutch Bros. and other companies have recently made waves with restaurant IPOs, most have been in the fast food and casual dining sector. The average check per person at the more upscale Fogo de Chão was $65.25 in Q3 of 2021, separating it from most recent IPO offerings.
In the narrowest sense, Fogo de Chão may consider its chief competitor to be another churrascaria, Texas de Brazil. Texas de Brazil fuses Brazilian and American barbeque. It is privately owned with more than 50 locations between the US, the Caribbean, Mexico, South Korea and the Middle East.
In 2019, Texas de Brazil edged out Fogo de Chão in terms of revenue, as the two chains finished eighth and ninth among the top 10 steak restaurants in the US. Texas Roadhouse and Outback Steakhouse finished Nos. 1 and 2.