Reserve Bank of Australia to move ahead with tapering plans, but no change to interest rates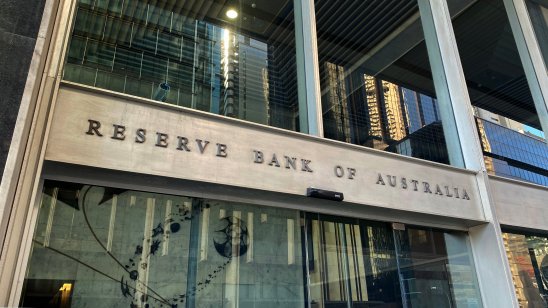 The Reserve Bank of Australia (RBA) surprised markets today by deciding to go ahead with tapering bond purchases from early September, despite the expectations of a contraction in the country's economy during the third quarter.
The central bank will keep buying government bonds to the tune of A$5bn ($3.69bn) a week till early September and thereafter scaling it back to A$4bn till November 2021. It has also left its interest rates unchanged.
While reiterating that the economic recovery in Australia has been stronger than expected, RBA governor Philip Lowe noted that the fresh outbreaks of COVID-19 may disrupt the recovery in the third quarter of 2021.
Aussie gains on the dollar
"The recent outbreaks of the virus are, however, interrupting the recovery, and gross domestic product (GDP) is expected to decline in the September quarter. The experience to date has been that once the virus outbreaks are contained, the economy bounces back quickly," he said.
In late afternoon trade, the Aussie dollar gained ground against the US greenback, with AUD going 0.48% higher against USD to 73.97 cents.
Damien McCullough, head of rates strategy at Westpac, and Robert Rennie, global head of financial market strategy at the company, wrote in a note that ahead of today's policy meeting, the consensus was that the RBA would defer its recent decision regarding tapering bond purchases from September.
What is your sentiment on AUD/USD?
Vote to see Traders sentiment!
Growth forecasts up
"However, the RBA appears to be looking through the current Delta [COVID-19 variant] breakout in New South Wales… Not surprisingly, the Australian dollar has jumped sharply, and could jump further still," he said.
The RBA also raised its forecast for economic growth in 2022 to 4%, as against an earlier forecast of 3.5% and unemployment at 4.25%, down from 4.5%.
"The labour market has recovered faster than expected, with the unemployment rate declining further to 4.9% in June. Job vacancies have remained at a high level and there are reports of labour shortages in parts of the economy," the RBA's Lowe said.
Upbeat expectations
The central bank governor added that some increase in the unemployment rate is expected in the near term due to the current lockdowns, but that most of the adjustment in the labour market is likely to take place through a reduction in participation and hours worked.
"The write-up of the economy, while acknowledging the impact of the COVID-19 lockdowns, remains relatively upbeat… It also takes a relatively upbeat view on the speed of rebound of the economy once lockdowns are ended," Robert Carnell, regional head of research for Asia Pacific at ING, wrote in a note.
Trade Australian Dollar / US Dollar CFD
Read more: Australia's consumer price inflation rises at fastest annual pace in 13 years