Report: Walgreens (WBA) considers spinning off Boots Alliance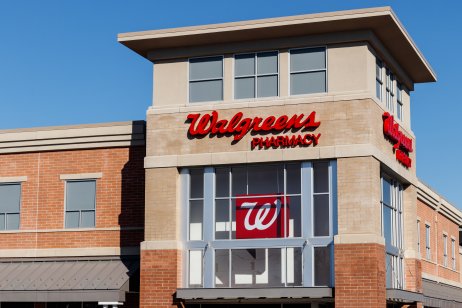 American drugstore chain Walgreens (WBA) is reportedly exploring options to either spin-off or sell its stake in Boots Alliance, its UK affiliate, according to reports on Friday.
Walgreens told the UK's Sky News, which first reported the story, that the company "doesn't comment on market speculation" while reiterating the company's decision to take a new strategic route back in October.
Capital.com reached out to Walgreens Boots Alliance to confirm the reports but did immediately receive a reply.
Shares of WBA stock were up more than 4% to $46.53 during Friday's trading session.
Strategic acquisition
Illinois-based Walgreens is one of the largest pharmacy chains in the US, with a more than 170-year history. It operates more than 9,000 stores across the country.
The company completed its acquisition of Boots Alliance, which operates more than 2,000 pharmacies in the UK, over the summer for $6.5bn.
The acquisition created a pharmeceutical conglomerate that operates more than 13,000 stores across nine countries and employs more than 315,000 people.
At the time, Rosalind Brewer, CEO of WBA, described the acquisition as "a significant step forward" in the company's pursuit of growing its "core retail pharmacy and healthcare businesses."
New UK tax provisions
One reason Walgreens may be exploring the sale is that the UK recently raised its payroll taxes to cover the cost of fighting Covid-19.
In WBA's full fiscal year earnings statement, the company said the new tax provisions weighed on its fourth-quarter net earnings. The company reported $358m in earnings, representing a 6.4% growth rate when compared to last year.
For the three months ending 31 August, WBA reported paying an additional $378m in taxes in the UK compared to the $139m total it paid last year.
Read more: Q4 Earnings and Covid vaccines boost Walgreens shares