Reckitt cleans up with positive trading update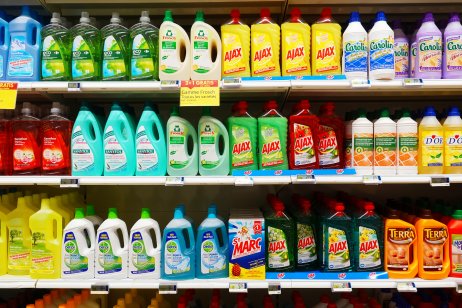 Slough-based consumer goods business, Reckitt Benckiser has reported figures in line with "management expectations" on Thursday and says it will deliver on its full-year results.
The group, which owns brands including cleaning products Dettol, Harpic and Cillit Bang, said it was confident in delivering its full-year 2021 revenue growth of 0-2% and adjusted operating profit margins of between 22.7-23.2%.
In June, Reckitt Benckiser announced it would sell its Infant Formula and Child Nutrition business (IFCN) in China for $2.2bn (£1.6bn). Reckitt retains a shareholding in IFCN China of 8%. The sale included manufacturing plants in the Netherlands' city of Nijmegen and the port city of Guangzhou, China.
"The disposal of IFCN China was completed on 9 September and, as previously stated, our guidance excludes the contribution of this business for the entirety of the year," the statement said.
Reckitt said that it will report Q3 results on 26 October 2021.
Reckitt Benckiser's stock price was up 0.66% at £59.14 in early morning trading today.
Read more: Bidders to be shortlisted for Reckitt Benckiser China unit