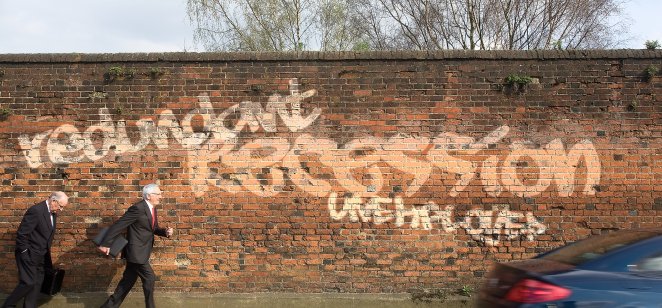 With inflation surging around the globe and financial recession menacing economies in China, Europe, and the US, emerging markets will likely suffer for the rest of 2022 as investors employ a cautious risk-off strategy.
Year-to-date, the Dow Jones Industrial Average (US30) is down 15.67%, the S&P 500 (US500) is off 20.64%, while the Nasdaq 100 (US100) leads the major index fall, with a 28.81% slip into red territory.
Nasdaq 100 (US100) price chart
State of the market: What's down the road?
David Jones, senior market analyst for Capital.com said "equity markets have fallen hard in 2022, and are likely to suffer more as a risk-off attitude prevails and investors become nervous to commit additional capital to higher risk opportunities."
"The S&P 500 (US500) is already down 20% this year. Research conducted by Bank of America shows bear markets typically correct by 37% and last 289 days, suggesting there is more pain to come if the economic picture continues to worsen."
S&P 500 (US500) price chart
On Black Monday in 1929, the Dow fell over 11%, adding to an 89% drop in just under three years.
Sectors: Retail will suffer
Last week, the US Federal Reserve announced the largest interest rate hike since 1994 to cool inflation levels not seen in the US in 40 years. As consumer spending tightens, retail shares are falling across the board.
Jones said retail stocks would continue to decline as consumers rein in unnecessary purchases.
"It is important to remember that stock markets are forward looking, and Amazon (AMZN) is already off 34% year-to-date, so there could be further slides."
Read more about inflation
Amazon (AMZN) price chart
Recession havens: Where are they?
With economic recession impacting consumer spending, a safer bet for investors are staples in the utility sector like water, gas, and electric companies as consumer demand remains, meaning the stocks pay a reasonable dividend and are seen as safe havens.
Craig Erlam, market analyst for OANDA in New York, said "not all recessions are equal, and we may not see the same havens as we did in 2008."
What is your sentiment on BA?
Vote to see Traders sentiment!
In 2008, "interest rates were cut to support the economy which saw gold and bond prices soar," he continued. "With an inflation fueled recession, it is less likely this time around as central banks aggressively tighten."
Recession low performers: Boeing and Haliburton top list
Research conducted by S&P Global Market Intelligence shows Boeing (BA) and Haliburton (HAL) are the worst two performing stocks in the S&P during the last five recessions.
Over that time, Boeing and Haliburton slid 33.4% and 40.1% respectively.
Haliburton (HAL) price chart
With an average recession loss of 40%, Jones said Boeing has always been one of the worst performing US stocks during economic downturns.
"And the stock has been punished this year, falling over 30% already," he added. "Given that inflation is set to stay around for longer than most expected, it is an uncertain time for investors and traders."
Boeing (BA) price chart
Read more