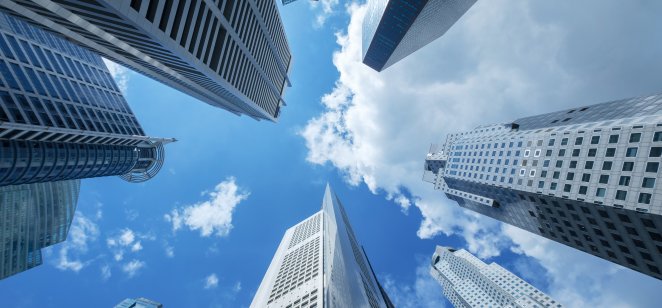 The Reserve Bank of Australia (RBA) stuck to its 0.1% benchmark rate on Tuesday in a decision that was little surprise to investors. Governor Philip Lowe though cited that the Ukrainian-Russian war as a "major new source of uncertainty".
Lowe predicted that underlying inflation may reach 3.25% in the near future, above the RBA's 2–3% target. Global energy market volatility and ongoing supply-side problems, he says, add to the unpredictability about how dogged an inflation pick-up will prove.
Wait-and-see mode
"At the same time," he said, "wages growth remains modest and it is likely to be some time yet before growth in labour costs is at a rate consistent with inflation being sustainably at target." He adds that the RBA "is prepared to be patient as it monitors how the various factors affecting inflation in Australia evolve."
Marcel Thieliant, senior Japan, Australia and New Zealand economist from Capital Economics has pencilled in a rate hike for June and expects inflation to breach 4% this quarter and remain high in the second quarter of this year.
What matters particularly is the trimmed mean inflation outlook – stripping out extreme price fluctuations at both ends while taking a reading from the remaining values – Thieliant says.
Housing market wobble risk
While the RBA acknowledges on-going supply chain shocks "the war in Ukraine could exacerbate existing shortages by disrupting the supply of semiconductors as well as magnifying strains in shipping," Thieliant goes on.
"Our forecast is that the Bank will hike rates to 1.75% next year, which would be less than the financial markets are anticipating. However, there are early signs that the housing market is starting to wobble in response to higher fixed mortgage rates.
"Once the Bank starts to hike, variable rates will start to rise as well, straining affordability in earnest. If the recent slowdown in house price growth turns into an outright downturn this year already, the Bank probably won't hike rates as aggressively as we anticipate."
One word that consistently cropped up in the RBA's 1 March statement was the word "sustainable".
3%+ waterline
ING analysts Robert Carnell and Francesco Pesole said last week that inflation sustainability can be read in a number of ways, but persistent actual inflation above the RBA's target range for more than a quarter "would probably go a long way to ticking this box".
More compelling reasons for the RBA to act they say "would be signs that wages growth was sufficiently high to keep inflation propped up, and for that to happen, it has indicated that wages growth will need to rise to 3% or above.
"The 4Q21 wage price index was released recently and increased, but only to 2.3% from 2.2% [over the year]. We won't get any more data on this for another quarter.
What is your sentiment on AUD/USD?
Vote to see Traders sentiment!
"We think," they go on, "that there is a good chance that wages growth picks up more rapidly this year, though wage inflation may still be just short of the 3% rate for 1Q22, and we may need to wait until the 2Q figures are released for this condition to be fulfilled."
US Fed in the rear view mirror
Dr Lowe's statement also mentioned 'patience' and 'various factors', inferring a close eye on the US Federal Reserve. The Fed is expected to lift US rates by up to 50 basis points this month, with more rises to follow. For the RBA though, it's very much wait-and-see.
As to the bond market, yields have risen over the past month said Dr Lowe, but the RBA wouldn't want to see spreads on Australian government bonds widening over US treasuries, ING points out.
Financial conditions "are the sum of short and long rates and the competitiveness of the currency, so keeping policy rates low for longer than the market thinks appropriate may not actually deliver the accommodative financial conditions that are desired".
Russian currency swings contained
The Aussie-dollar has continued to pile on gains – despite strong demand for the US currency – earlier, a little below the 73 cents mark but subsequently drifted lower. AUD appears reasonably insulated from the rouble's freefall.
Iron ore, a top export for Australia, is seeing prices lift again thanks to an improved China outlook, with other metals gaining. China's official manufacturing purchasing managers' index (PMI) rose to 50.2 in February, from 50.1 in January. A consensus had expected 49.8.
Atrocious weather in Western Australia means more risk of mining and transport disruption, supporting supply side prices. Mid-morning AUD against sterling surged back to 0.5426, close to a month high.
Further reading: