Ramsay Health Care (RHC) buys British mental healthcare provider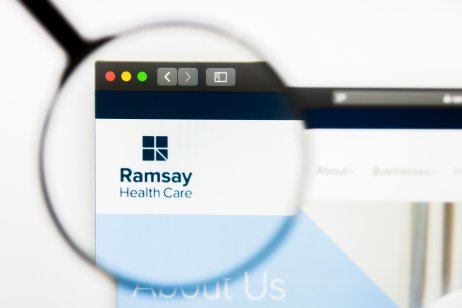 Australia's Ramsay Health Care on Monday announced the acquisition of UK-based mental healthcare provider Elysium Healthcare for a deal worth AUD1.4bn ($1bn).
"The acquisition of Elysium will expand Ramsay's patient pathways into the £15bn UK mental health market at a time when more and more people are seeking support for mental health, learning difficulties and neurological issues," said Craig McNally, chief executive of Ramsay Health Care.
The deal will be funded through Ramsay Health Care's existing debt facilities and is expected to be completed in the first quarter of 2022, the company said.
Synergies of £5m per annum
Ramsay Health Care said the acquisition of Elysium is expected to deliver mid-single-digit earnings per share accretion in fiscal 2023 and synergies of at least £5m ($6.6m) per annum is expected from the deal.
For 12 months ended June 2021, Elysium reported an unaudited revenue of £349m and earnings before interest, taxes, depreciation, amortisation, and restructuring or rent costs of £65m.
Mental health segment contributed 79% of Elysium's revenue while rehabilitation and recovery, autism and epilepsy services under complex care contributed 10% of revenue. Neurological & Acquired Brain Injury segment contributed 11% of Elysium's revenue.
Ramsay Health Care stock down on Monday
Ramsay Health Care said Elysium's business revenue base is funded about 99% by public system payors.
On Monday, Ramsay Health Care stock fell over 1% to AUD68.74 by midday.
Read more: Will the US economy find balance in 2022?