Rain and equipment woes to cap Indonesia coal output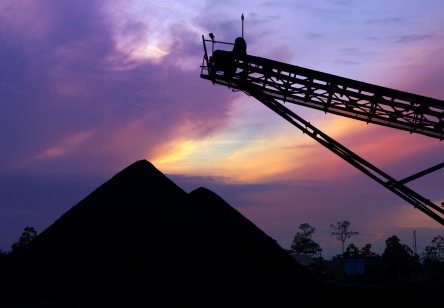 Expected wet weather, shortages of new heavy equipment and red tape may drag Indonesian miners' effort to churn more coal output in the fourth quarter, keeping coal prices in Asia at a multi-year high.
A prolonged wet weather and health restrictions to prevent the spread of COVID-19 in mines had slowed deliveries from the world's largest power station coal exporter for most parts of this year. This has contributed to sending thermal coal prices above $170 a tonne amid robust China demand and high natural gas prices.
"Everyone is looking to produce more because of the healthy price level. It depends on the last few months from September to December how the producers will boost the production and hopefully exports. Still, there are these several issues," said Hendri Tan, marketing director at Adaro Indonesia, Indonesia's second-biggest producer, on the second day of the Coaltrans Asia Conference held virtually today.
Tan also referred to problems with weather, availability of heavy equipment and mining permits.
Rains, heavy equipment scarcity
In the first few months of this year, prolonged rains brought by the La Niña weather phenomenon, which have slowed mining in Indonesia's coal-producing provinces of South and East Kalimantan, are likely to continue.
"Weather is also a challenge in the fourth quarter. As we know, there were floods in several mines in East Kalimantan recently. So it will take some time to increase production due to the weather," said Harianto Damanik, president director of Manambang Muara Enim, an open-pit coalmine on the Indonesian island of Sumatra.
Harianto was speaking in the same panel session at the Coaltrans Asia conference.
In addition to weather, miners are also facing difficulties in buying new heavy equipment to increase output. Miners must wait between nine to 12 months for a brand-new heavy equipment fleet, he said.
What is your sentiment on Natural Gas?
Vote to see Traders sentiment!
Reduced capacity
Bambang Tjahjono, executive director of the Indonesian Mining Service Association, said heavy equipment makers struggled to meet surging orders. The manufacturers had cut production following a drop in demand for their products due to low coal prices, but now faced problems in scaling up their businesses.
"When there is a sudden increase in orders, manufacturers have to order equipment parts from dozens and sometimes hundreds of sub-contractor suppliers," said Bambang in a separate interview with Capital.com.
"Even in normal condition, it took a minimum of six months from placing the order to get the equipment to a mining site. Now, it can take up to a year," he said.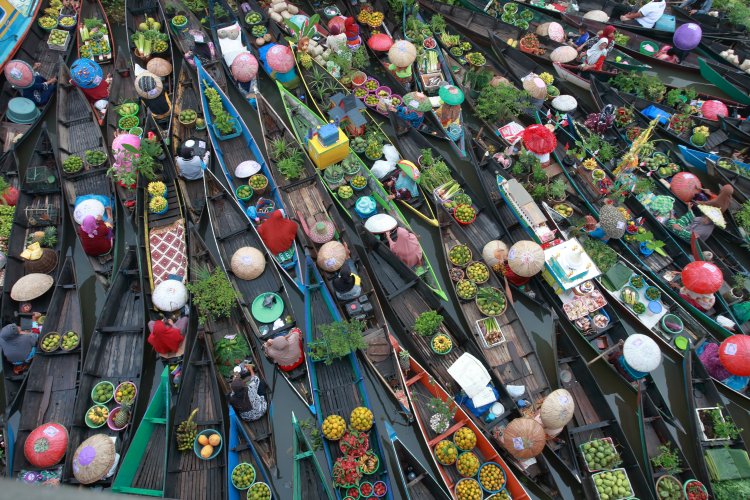 Traditional floating market in coal-producing province of South Kalimantan, Indonesia - Photo: Shutterstock
Budget approval
Manambang Muara Enim's Harianto said obtaining approval for a budget and business plan from the central government is another challenge for miners to increase their output.
Since December 2020, said Harianto, Jakarta has taken over approval for the budget and business plan submitted by miners from the provincial mining offices. This has caused concerns about the lengthy process, as most mines are located in Sumatra and Kalimantan islands.
"The challenge is for mining companies who haven't conducted good mining practice principles and who will face a challenge to increase production this year and next year," said Harianto.
High price to stay in winter
Adaro Indonesia's Hendri forecast that Indonesia will produce 570–580 million tonnes this year because of the challenges in raising output further. It is less than the government's revised production target of 625 million tonnes, but it is still higher than the 558 million tonnes produced last year.
"It's so hard to add more quantity in the fourth quarter, and the majority of the producers have pretty much sold out. There is a higher chance for coal prices to go up in the winter," he added.
He forecast that Indonesia's coal output to rise to 600 million tonnes next year.
Cautious on China, India demand
Uncertainty about coal demand from India and China – two of the world's largest coal importers – prompted Indonesian producers to be more cautious in planning to expand capacity as it will involve increasing investment, said Singgih Widagdo, chairman of Indonesia Energy and Mining Forum, in a separate interview.
China plans to phase down the use of coal to reduce its carbon emissions starting in 2026, President Xi Jinping said in April. The latest pledge arising from China's green drive is the country's commitment to reduce financing for coal-fired power plants.
India has set a target for state-owned miner Coal India to produce one billion tonnes of coal in the financial year 2023/2024, up from 750 million tonnes in 2020/2021.
"If China and India suddenly stopped importing, we are doomed because we already over-investing," Singgih said.
Read more: Сoal market forecast: will thermal coal price rally end?