Rémy Cointreau (RCO) profits soar on strong global sales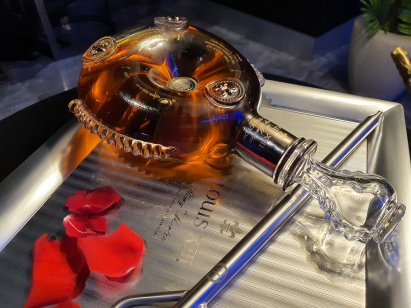 French drinks group Rémy Cointreau revealed on Thursday that its operating profit soared 104.5% on an organic basis to €212.9m ($239m) in the first half of the year.
In a statement, the cognac and liqueur maker attributed the performance to excellent momentum in China and the United States, as well as a strong recovery in Europe.
This resulted in consolidated sales hitting €645.3m – up 52% on an organic basis – and the company upgrading its full-year guidance as it targets very strong growth.
Worldwide leader goal
According to chief executive Eric Vallat, the results reinforce its ability to become the worldwide leader in exceptional spirits.
"They will enable us to fuel the growth of tomorrow by accelerating our investments behind our brands, our capabilities and 'A planet of Exception', our plan against global warming," he said.
Vallat said it should be "proud but also humble" as it operates in a resilient business.
"Our great brands, built over centuries, are well-positioned to benefit from the upgrading trends worldwide," he added.
Increased marketing spend
The group also plans to "meaningfully increase" its marketing and communication spend this year to support its brands through the recovery and boost their medium-term growth potential.
Its recognisable names include Rémy Martin and LOUIS XIII cognacs, as well as liqueurs and spirits such as Cointreau, METAXA and ST-Rémy.
"For the financial year 2021-22, Rémy Cointreau reiterates its confidence in its ability to outperform the exceptional spirits market and anticipates strong organic growth in sales, mainly driven by performance in the first half," it added in its statement.
Cognac sales up
The first-half sales for the Cognac division were up 55.2% on an organic basis, helped by the growing contribution of Rémy Martin Club in China and 1738 Accord Royal in the US.
It also benefitted from worldwide price rises implemented in April 2021, according to the company's statement.
"All regions contributed to this excellent performance, in particular the US, where consumption has been very buoyant, and China, where the group performed very well during the Mid-Autumn Festival," it stated.
Rise in liqueurs & spirits
The statement also reported that first-half sales at the liqueurs and spirits division were up 46.9% on an organic basis, with all regions contributing to the performance.
It highlighted key markets of the US, where House of Cointreau remains "hugely popular", and Europe, which has seen market share gains for Cointreau and a sharp sales recovery in METAXA.
Separately, first-half sales of partner brands were up 23.6% on an organic basis, partly driven by strong momentum in the Benelux countries and the UK.
Read more: Rémy Cointreau earnings surge on lockdown