Quarterly results of India's Reliance at pre-Covid levels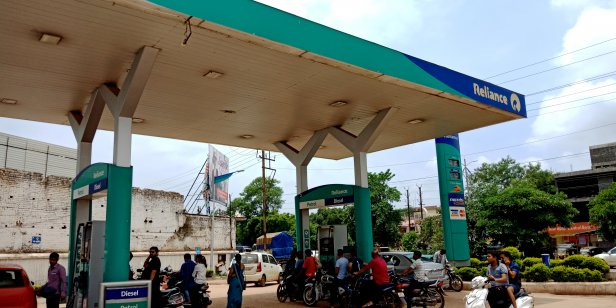 India's oil-to-telecom conglomerate Reliance Industries, on Monday, reported a 43% surge in its on-year consolidated net profit for the quarter ended 30 September driven by healthy performance in all its businesses.
The company posted a net profit of INR136.8bn ($1.82bn) in the second quarter of the financial year ending March 2022, up from INR95.67bn in the same period last year. Revenue went up 48.05% to INR1.78trn on the same period last year, the company said in an exchange filing.
Reliance reported growth across businesses over pre-Covid levels and a sharp recovery in the operational and financial performances of its oil-to-chemical (O2C) and digital services businesses, according to the press release.
But the broader market sentiments dampened investors' interest in the shares of the Mukesh Ambani-led firm as they fell 1.3% at INR2,592.45 during morning trade.
Growth in key segments
Revenue from its O2C business rose 58% on-year to INR1.2trn boosted by strong demand for petrol and chemicals. Exports from the business for the quarter stood at INR548.4bn, up 59% from the previous year.
Gross revenues of its telecommunication unit Jio Platforms stood at INR232.2bn, up 15.2% from the same period a year ago. The number of customers at the end of the quarter stood at 429.5 million, the net addition of 23.8 million customers from a year earlier. The average revenue per user per month, which reflects the profitability of the business, in the latest quarter was INR143.6 per month, up 3.7% from a year ago.
The consumer retail unit Reliance Retail, which is competing with Amazon and Walmart in the world's second-biggest market, clocked a 10.5% increase in on-year revenues to INR454.26bn and higher than the pre-Covid period. The net profit of the segment was INR16.95, higher by 74.2% from the same period last year.
"Our partnership approach and the desire to bring India to the forefront of the global…clean and green transition is underscored by our recent investments in some of the best companies in the world in the solar and green energy space. I am now even more confident of achieving our ambitious target of Net Carbon Zero by 2035," wrote Mukesh Ambani, chairman and managing director of Reliance Industries to its investors in another exchange note.
Read More: India's fuel and gas output rises as economic activity surges