Qatar and Hong Kong telcos to merge Indonesia businesses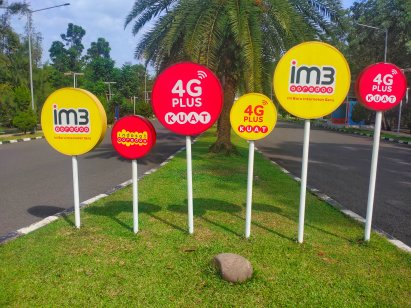 Qatar's ­­­Ooredoo and Hong Kong's CK Hutchison are set to merge their Indonesian telecommunications businesses in a deal valued at $6bn.
Indosat Ooreedoo and Hutchison 3 Indonesia (H3I) will merge to form the combined entity Indosat Ooredoo Hutchison, which the two firms said in a joint press release today would have combined revenues of $3bn and would help with Indonesia's digital transformation.
"The merger of Indosat Ooredoo and H3I will bring together two highly complementary businesses to create a larger, commercially stronger and more competitive digital telecoms and internet company.
Second biggest Indonesia telco
Indosat Ooredoo Hutchison will be well positioned to accelerate Indonesia's economic growth and transformation into a digital society. It will be the second largest mobile telecoms company in the country, with an estimated annual revenue of approximately US$3 billion," the firms said.
According to Reuters, Indosat Ooredoo Hutchison will also be better placed to compete against state-backed Telkomsel, which holds a market share of more than 50% in one of the world's most populous countries.
The firm said that Ooredoo and H31's Indonesian businesses had highly complementary infrastructure and the combination of these assets will also enable the merged company to benefit from cost and capital expenditure synergies of about $300-400m over the next three to five years.
Little impact on CK's 2022 profit
Analysts at Morning Star said it would have little impact on CK Hutchison's 2022 earnings but that it made strategic sense to merge the two firms given the highly competitive nature of the Indonesian telecoms sector.
"We estimate that CKH's 2022 profit may be lifted by less than 1% but it's still a good move as otherwise its Indonesian mobile business is likely to stagnate in the face of intense competition. We should see improved scale from necessary investment in its 5G network," they said in a note.
Following a complex series of transactions Ooreedoo and CK Hutchison will each own 50% of Ooredoo Asia, to be renamed Ooredoo Hutchison Asia. This company in turn will retain a controlling 65.6% ownership stake in Indosat Ooredoo Hutchison.
Deal to be completed this year
The firm will remain listed on the Indonesian stock exchange, with the government of Indonesia holding a 9.6% stake, Tiga Telekomunikasi Indonesia 10.8% and other public shareholders will hold the remaining 14%.
CK Hutchison is a conglomerate backed by Hong Kong billionaire Li Ka Shing, which has four core interests globally including ports, infrastructure, telecoms and retail.
The merger is subject to shareholder and regulatory approval, which if received will see the transaction complete by the end of 2021.
JP Morgan is acting as the exclusive financial adviser to Ooredoo Group. Goldman Sachs and HSBC are acting as joint financial advisers to CK Hutchison. Barclays is acting as financial adviser to Indosat Ooredoo.
Read more: Indonesia's Xendit aims at Southeast Asia expansion