Q4 Earnings and Covid vaccines boost Walgreens shares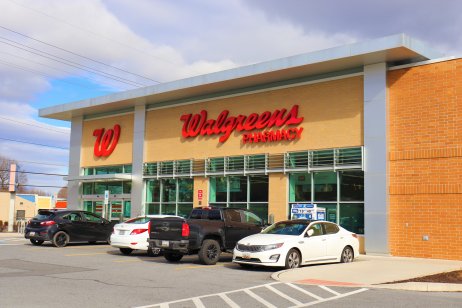 Shares of Walgreens Boots Alliance were up more than 5% to $50.01 per share during Thursday's early trading, hours after the company announced its fiscal fourth quarter earnings.
The earnings were released ahead of the company's virtual investor day where new CEO Roz Brewer is expected to lay out her strategic vision for the company going forward.
Earnings details
According to Walgreens' earnings statement, the company increased its sales by 12.8% year-over-year to more than $35.4bn (£25.87bn) in Q4. Analysts on Wall Street had expected the company to report $33bn in revenue.
In turn, these sales translated to adjusted earnings per share of $1.17, which are much higher than the $1.02 EPS that analysts at MarketBeat expected.
Walgreens also increased its net cash from operations to $5.6bn, an increase of $700m from 2020. At the same time, Walgreens' free cash flow totalled $4.2bn, up $65m from a year ago.
Brewer said in a press release that the Q4 earnings "exceeded expectations."
"I remain extremely proud of our team members' unwavering commitment to meeting the needs of our patients, customers and communities. The role of the pharmacist and local pharmacy is now more vital than ever," Brewer said.
Fiscal year highlights
Walgreens' Q4 earnings also market the end of the company's fiscal year.
For the year, Walgreens reported increasing its operating income to $2.3bn from over $900m a year ago. The company also saw its net earnings spike to $2bn from $180m in 2020.
EPS also increased to $2.30 for the fiscal year compared to $0.20 for last year.
The company also reduced its leverage by about $6.5bn when compared to last year as well.
Investing in vaccines
One way Walgreens was able to increase its revenue year-over-year was by investing in vaccines. During Q4, the company gave out 13.5 million Covid-19 vaccines, nearly doubling its 7 million vaccine forecast.
This total could soon increase as young children become eligible to receive their vaccines and many Americans seek booster shots.
To account for this potential influx of business, Walgreens also announced it has invested $5.6bn in VillageMD, a business that has been opening up walk-in clinics inside Walgreens locations. This investment is expected to return more than 300 new VillageMD stores across 30 US markets.
Walgreens now owns 63% of VillageMD after the investment.
VillageMD affordable
Brewer said the investment will help Walgreens continue to provide "quality and affordable health-care services."
"VillageMD is a leader within the fast-growing, value-based primary care segment with high rates of patient satisfaction and a talented management team who share our strategic vision of the central role that primary care can serve to improve patient outcomes and lower costs," Brewer said in a press release.
To date, Walgreens has administered more than 40 million vaccines and done more than 16 million Covid-19 tests.
Read more: Moderna raises sales forecast for COVID-19 vaccine