Pyxis Oncology prices upsized $168m IPO at $16 per share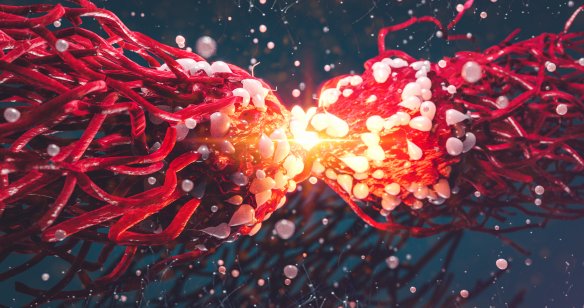 Pyxis Oncology is making its stock market debut today after setting a price for an upsized initial public offering (IPO) of shares at $16 per share.
The Cambridge, Massachusetts-based preclinical oncology pharmaceutical company sold 10.5 million shares, up from the initial 8.34 million target, at the high end of price guidance, set in the $14 to $16 per share range. The offering will net $168m for the company, up from a previously estimated $128.6m.
Shares are scheduled to begin trading on the Nasdaq Global Select Market exchange Friday under the ticker PYXS, the company announced.
BofA, Credit Suisse, Jefferies and William Blair acted as joint-lead managers on the offering. LifeSci Capital was the co-manager, according to the amended shelf statement filed with the US Securities and Exchange Commission.
The underwriters were granted an additional 1.6 million share purchase option. Settlement is scheduled for 13 October.
No product sales to date
Pyxis originated from the University of Chicago and was spun off into Pyxis in July 2019. Pyxis licenses its intellectual property to Pfizer and LegoChem Biosciences and has a partnership with Alloy Therapeutics.
The company cautioned in its offering prospectus it has yet to generate any revenue from product sales and cautioned it "may never generate revenues that are significant enough to achieve profitability." To date, Pyxis has financed its operation through equity stake sales.
Financials
Pyxis reported a $45m loss in the first half of 2021, following a $12.8m loss for the full year 2020. Pyxis expects "increasing operating losses for at least the next several years."
Pyxis had an accumulated deficit totalling $60.7m and cash and cash equivalents of $142.5m as of 30 June.
The company plans to use proceeds from the offering to fund the development, testing and regulatory review of three product candidates. It will also continue to advance its IO discovery programmes and fund development and other general corporate purposes.
Prior to the upsizing of its IPO, Pyxis said the previously estimated proceeds, along with current cash, would be sufficient to fund its operating expenses and capital expenditure requirements into the second half of 2024.
Read more: Pfizer stock price forecast 2021: don't count on the vaccine to support stock