PUMP shares up 6.23% after SEC violations settlement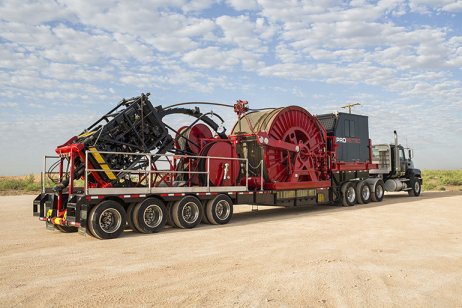 ProPetro Holding stock traded up as high as 6.23% Tuesday, after disclosing it and its former founder and CEO settled with the US Securities & Exchange Commission over allegations it improperly disclosed the executive compensation of its former CEO.
ProPetro shares rose as high as $8.53 per share after the opening Tuesday, before closing at $8.48, up 5.60% compared to Monday's $8.03 per-share close. ProPetro stock trades on the Nasdaq exchange under the ticker PUMP.
Former CEO's unreported compensation
At issue was alleged undisclosed compensation of former CEO Dale Redman totalling just over $428,000 (£320,061), as well as Redman's improper use of ProPetro shares as collateral for private loans. As part of the settlement he agreed to pay a $195,046 penalty. Redman stepped down from ProPetro in March 2020.
By failing to disclose the compensation, ProPetro "issued public filings that included material misstatements regarding executive perks and stock ownership, and failed to accurately record Redman's perks in its books and records," the SEC said in a statement.
"The federal securities laws are crystal clear: issuers must accurately disclose and record executive compensation and stock ownership. ProPetro failed in both respects," said David Peavler, director of the SEC's Fort Worth, Texas field office.
No admission of guilt or penalty
ProPetro paid no penalty in the settlement and neither admitted nor denied the findings in the SEC's administrative order. ProPetro did, however, agree to cease and desist from "violations of specified provisions of the federal securities laws and rules promulgated thereunder relating to the books and records, internal control and proxy disclosure provisions of the securities laws and rules," the company said in a separate statement.
"The company fully cooperated with the SEC over the course of its investigation," said ProPetro Executive Chairman Phillip Gobe in the statement. "All material weaknesses previously identified have been fully remediated, and ProPetro is a stronger company today as a result of the actions we have taken to enhance our culture."
ProPetro Holding is a Midland, Texas-based oilfield services company offering complementary services to the hydraulic fracturing, or fracking, industry. Specifically, ProPetro's truck fleet assists natural-gas exploration companies in pressure pumping, cementing and provides coiled cooling tubes to shale-rock drilling companies in and around Texas' Permian Basin.